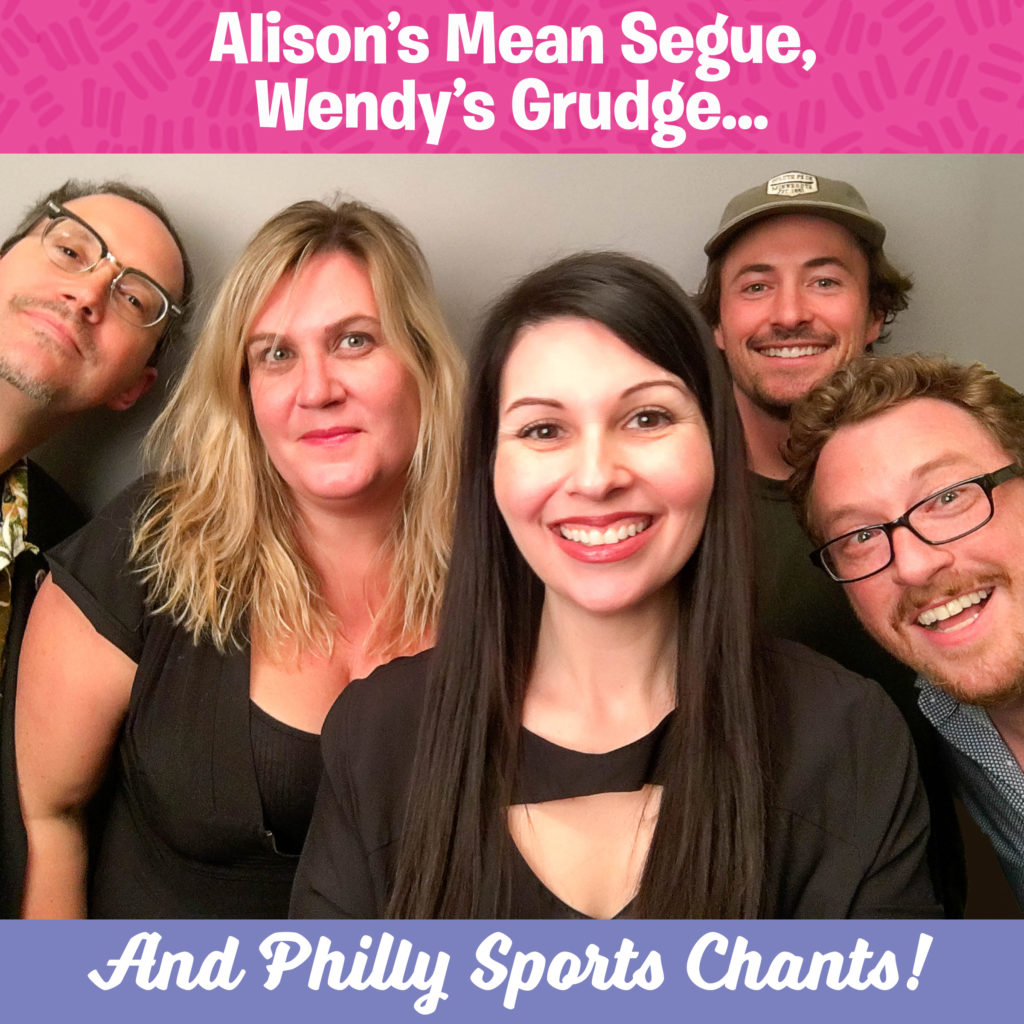 Daniel watched the Superbowl and Daniel yelled things at the screen and Alison wants to know how he knew what to yell. Good thing Wendy with her extensive knowledge of sports and specifically Philly sports chants is here to explain. Wendy's been holding a grudge since grade school and now Alison is worried Wendy will hold a grudge against her after a mean segue. Plus a basic woman doll, herder, Veg-all, Alison being approached by the woman who tormented her in 7th grade, David Huntsberger's hair and so much more. We also did a round of Just Me Or Everyone.
Check us out on Patreon: http://patreon.com/alisonrosen
Podcast: Play in new window | Download
Download the episode from iTunes.
You probably need to buy a new ARIYNBF Legacy Shirt! and the HGFY ringtone!
This show is brought to you by Care.com, Casper (use promo code BFF) and Proflowers (enter code ALISONROSEN at checkout). Try Amazon Prime Free 30 Day Trial