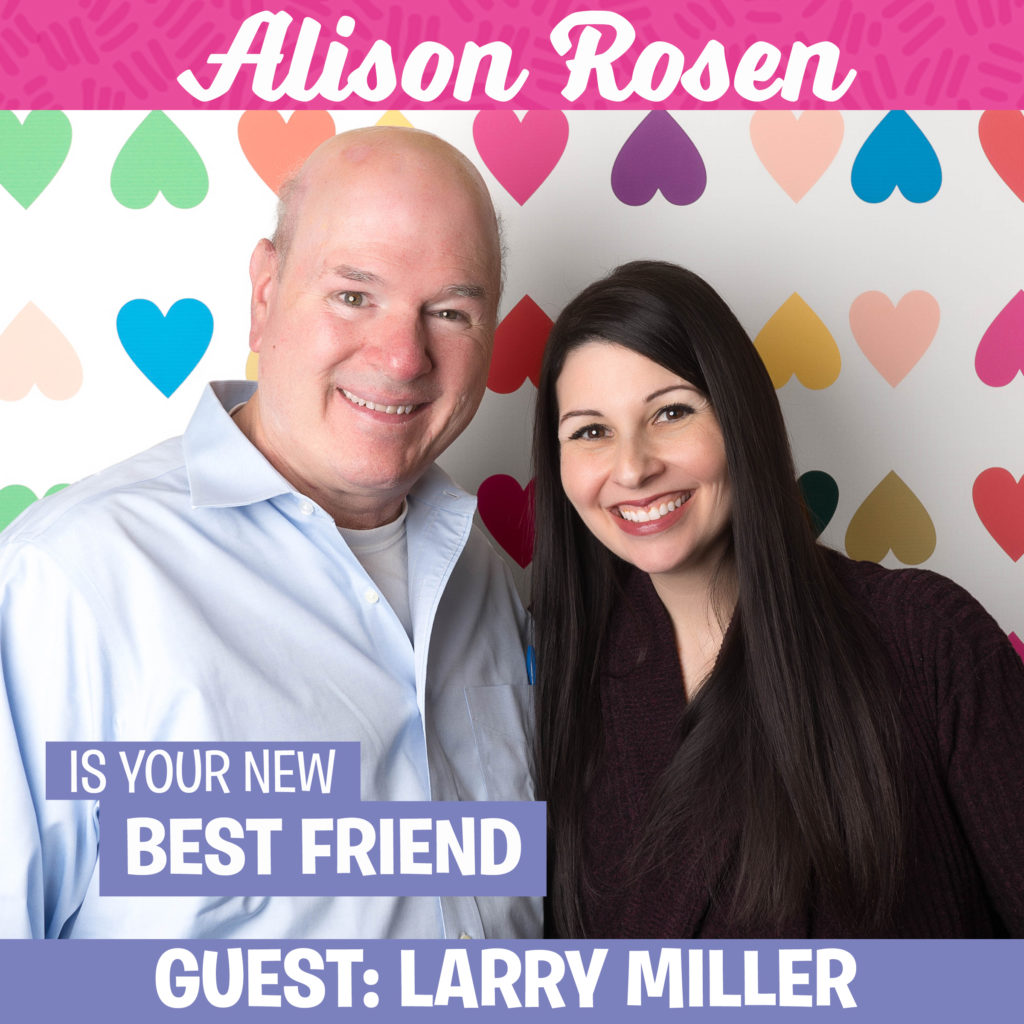 Larry Miller (Pretty Woman, Best in Show, Seinfeld, Larry Miller Show) stops by to talk about punctuality, marines, empty nest syndrome, getting hit in the face with books, his accident (he hit his head and was put in a medically induced coma), his pettiest pet peeves, show business, Casablanca, The Manchurian Candidate, podcasts, God and so much more. We also took your questions over Twitter and did a round of Just Me Or Everyone.
Check us out on Patreon: http://patreon.com/alisonrosen
Podcast: Play in new window | Download
Download the episode from iTunes.
You probably need to buy a new ARIYNBF LEGACY SHIRT!
This show is brought to you by Beachbody On Demand (text ALISON to 303030) Also: Try Amazon Prime Free 30 Day Trial