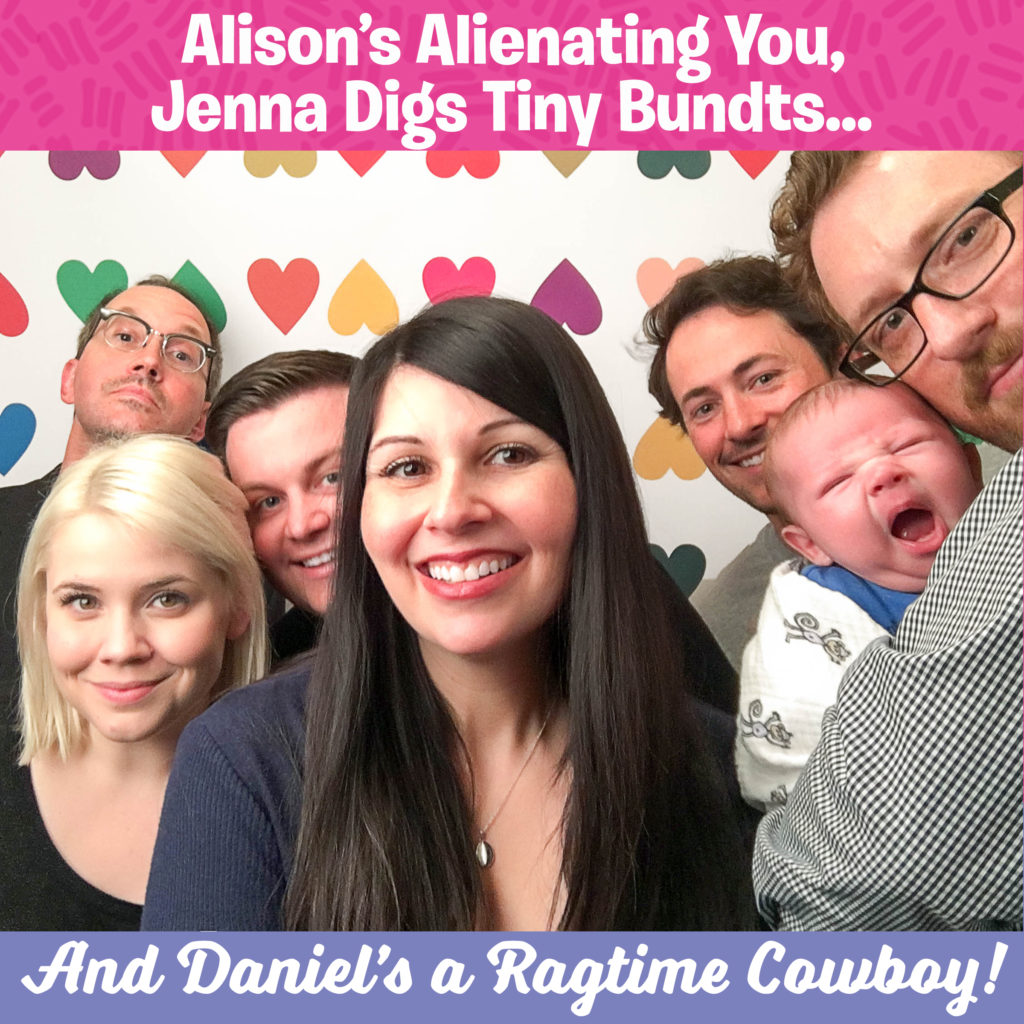 Daniel's mom came to town allowing Alison and Daniel to get a tiny bit of sleep which you wouldn't know from hearing this. Jenna wants her long-distance birthday Bundt. Daniel's got strong opinions about cake and trash cans. Dave got in a car accident. Al's scratching referred itches. Plus batteries, cowboy poets, Daniel's song, CrossBaby and more.
Check us out on Patreon: http://patreon.com/alisonrosen
Podcast: Play in new window | Download
Download the episode from iTunes.
You probably need to buy a new ARIYNBF LOGO pin!
This show is brought to you by Amazon (Clicking through the Amazon banner helps support the show. Thank you in advance for your support! Clear your cookies first and what the hell, make a bookmark!) and Zola and BeachBody on Demand (text ALISON to 303030).