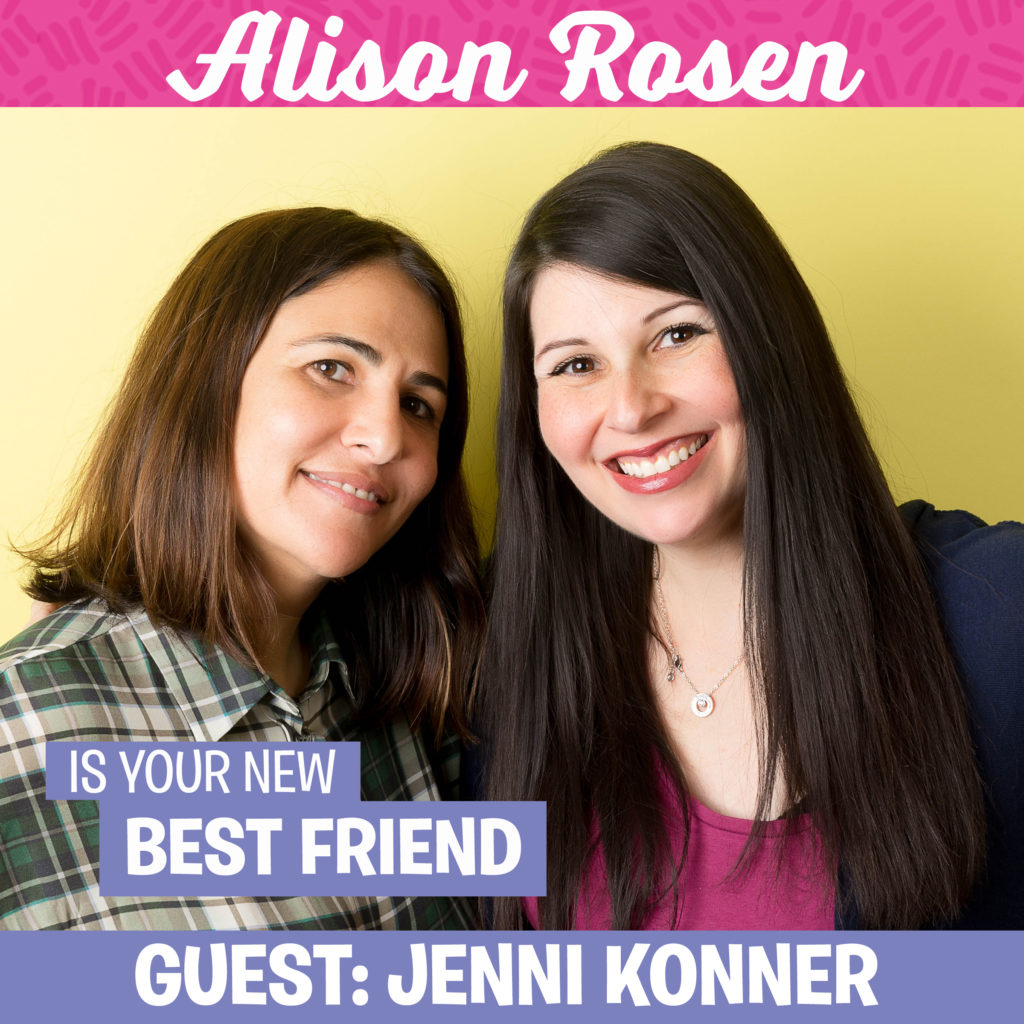 Girls showrunner, writer and director Jenni Konner (Girls, Lenny Letter) stops by the show to talk about the final season of Girls, being the "Mrs. Garrett of Girls," growing up a "fast kid" in Los Angeles, boarding school, her relationship with Lena Dunham, advice from Judd Apatow, working with her ex on Lenny Letter, protest marches, the power of speaking out, her career path, trolls, nudity, the nuances of power, what she was like in her 20s, having no sense of direction and so much more. We also did a round of Just Me Or Everyone.
Check us out on Patreon: http://patreon.com/alisonrosen
Podcast: Play in new window | Download
Download the episode from iTunes.
You probably need to buy a new ARIYNBF LOGO pin!
This show is brought to you by Amazon (Clicking through the Amazon banner helps support the show. Thank you in advance for your support! Clear your cookies first and what the hell, make a bookmark!)