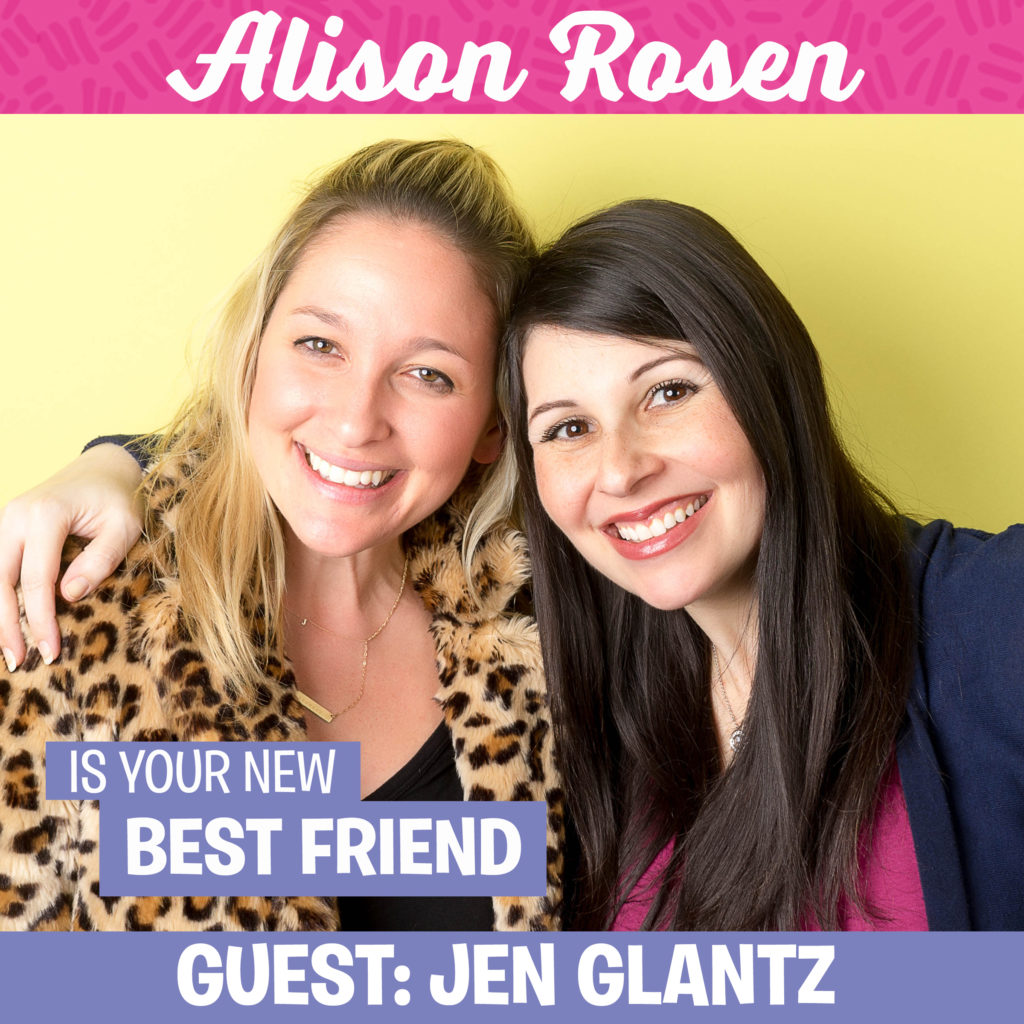 Writer and professional bridesmaid Jen Glantz stops by the show to talk about her new book Always a Bridesmaid (For Hire); Stories on Growing Up, Looking for Love and Walking Down the Aisle for Complete Strangers (out February 7), her thoughts on the wedding industry, the ad she placed on Craigslist offering her services that went viral and ultimately turned into her professional bridesmaid business Bridesmaid for Hire, her desire to help people, her path as a writer, letting her mom select dates for her on dating web sites, what she's learned about marriage and love, relationships, feeling like an outcast, consulting for a sorority, growing up in Florida and so much more. We also did a round of Just Me Or Everyone.
Check us out on Patreon: http://patreon.com/alisonrosen
Podcast: Play in new window | Download
Download the episode from iTunes.
You probably need to buy a new ARIYNBF LOGO pin!
This show is brought to you by Amazon (Clicking through the Amazon banner helps support the show. Thank you in advance for your support! Clear your cookies first and what the hell, make a bookmark!)