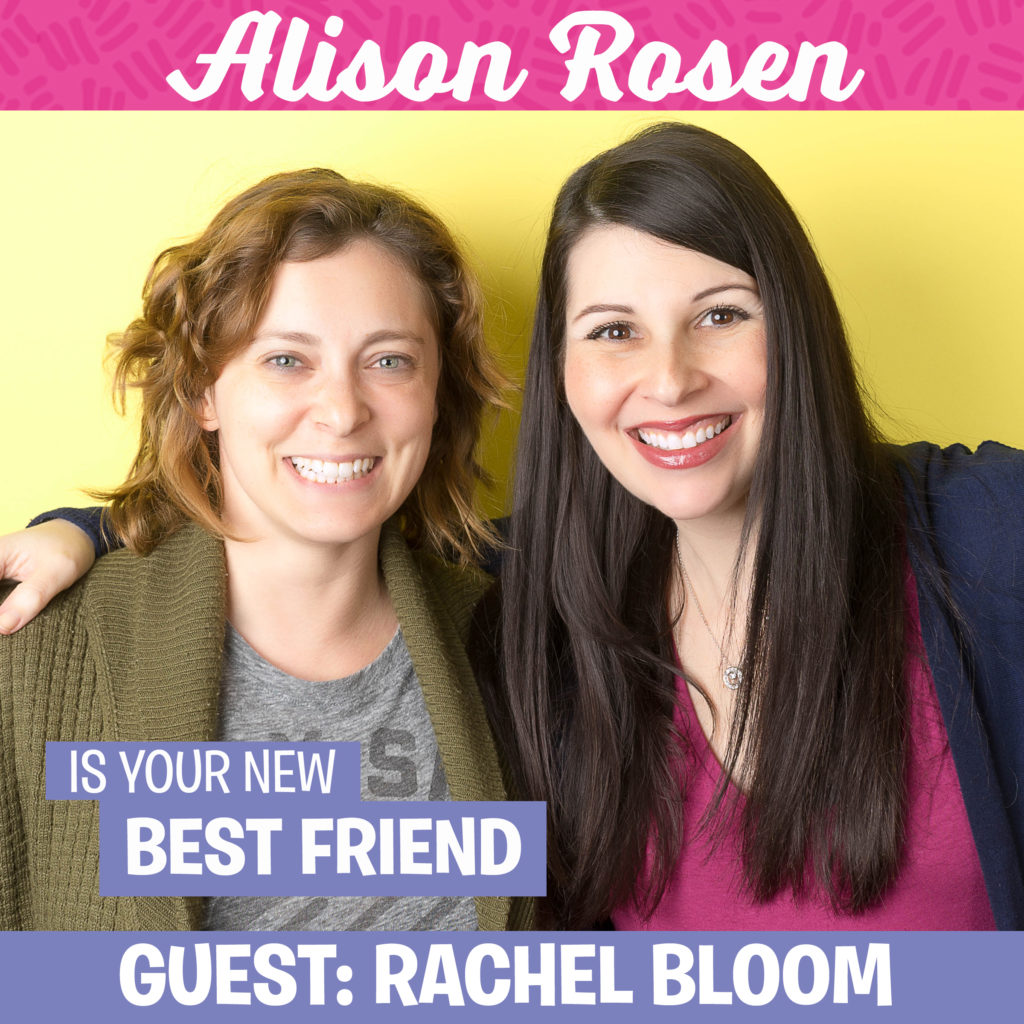 Rachel Bloom (Crazy Ex-Girlfriend) stops by the show to talk about the inspiration for her somewhat obsessed and lovesick character Rebecca Bunch, making "a romantic comedy that shits on romantic comedies," how she once was an "irresponsible asshole," growing up in Southern California, therapy, anxiety, OCD and looping thoughts, spirituality, Love and Limerence, Unrequited, discovering musical theater, the pitching process and how Crazy Ex-Girlfriend came to be, real life analogues for some of the characters and relationships on the show and so much more. We also took your questions over Twitter and did a round of Just Me Or Everyone.
Check us out on Patreon: http://patreon.com/alisonrosen
Podcast: Play in new window | Download
Download the episode from iTunes.
You probably need to buy a new ARIYNBF LOGO pin!
This show is brought to you by Amazon. (Clicking through the Amazon banner helps support the show. Thank you in advance for your support! Clear your cookies first and what the hell, make a bookmark!) and Blue Apron.