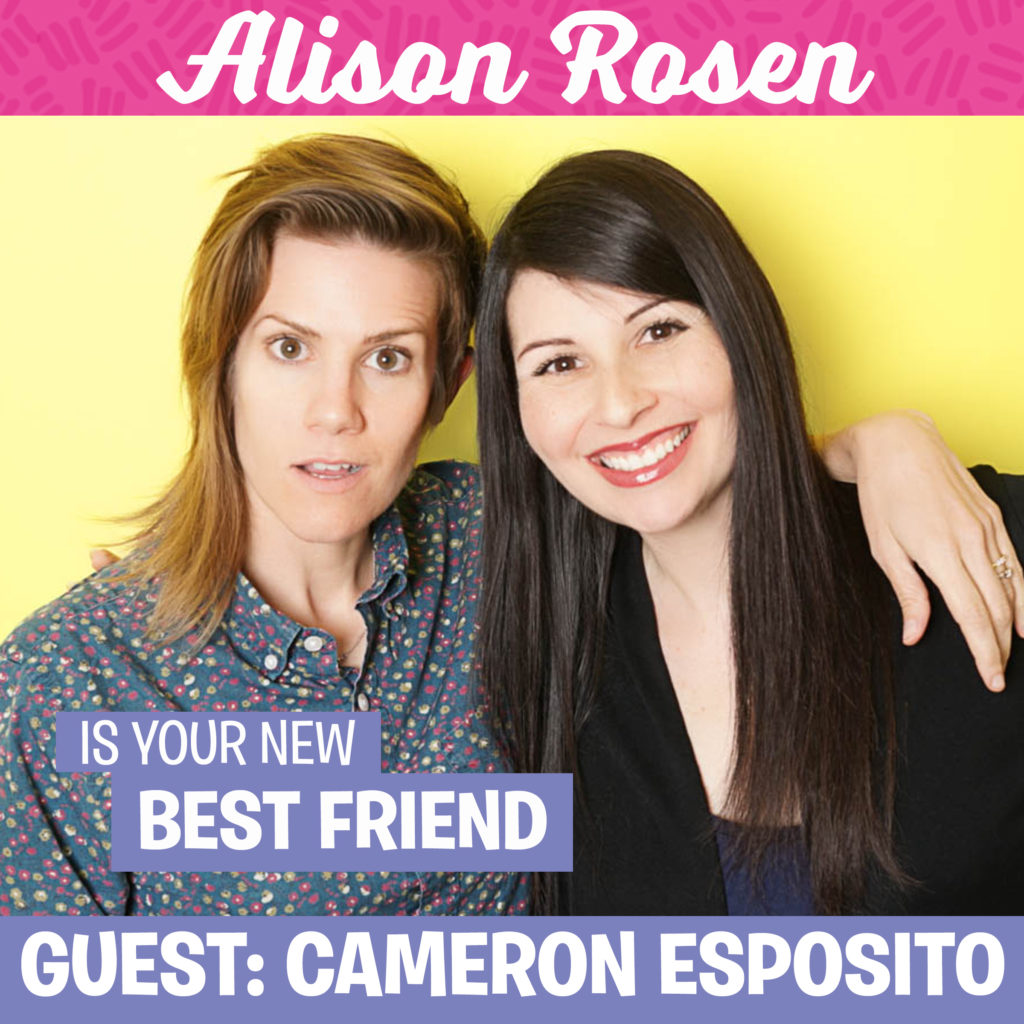 Cameron Esposito (Take My Wife) stops by the show to talk about not feeling comfortable in her own skin growing up, being cross-eyed as a child and having multiple surgeries to correct her vision, shame associated with eye contact, being enamored of the hierarchy inherent in comedy, her transition from improv to stand up, coming out in college, her evolving feelings about Catholicism, the way lesbians are constantly "processing," struggling to be in the moment, lists and goals, working with her wife Rhea Butcher on Seeso's Take My Wife, the difference between what the church says about women and her experience being a woman and so much more. We also took listener questions and did a round of Just Me Or Everyone.
Also, big news!! My Patreon page which I've been talking about for months is now live!!!!!
Podcast: Play in new window | Download
Download the episode from iTunes.
You probably need to buy the new ARIYNBF LOGO pin and ARIYNBF LOGO tshirt!
This show is brought to you by Amazon (Clicking through the Amazon banner helps support the show. Thank you in advance for your support! Clear your cookies first and what the hell, make a bookmark!) and Ring.