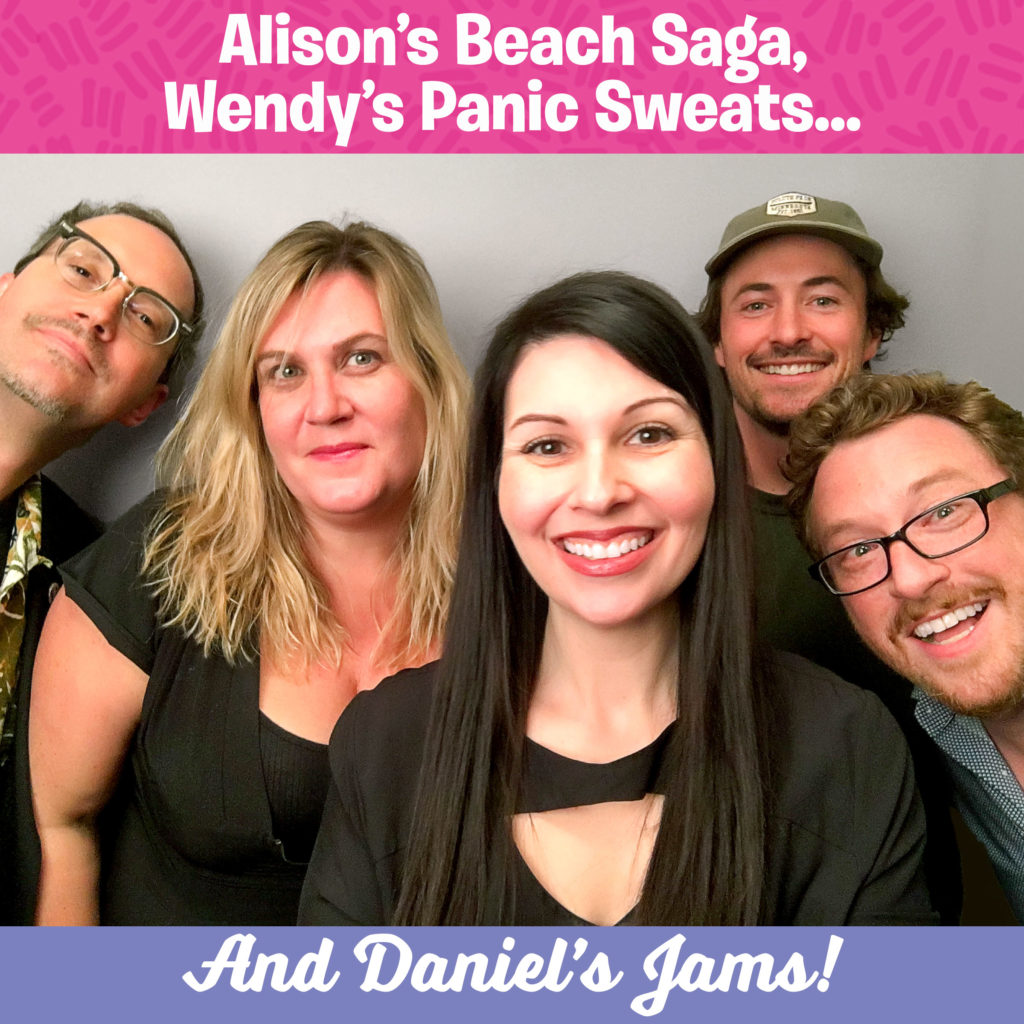 Wendy Molyneux wishes she could monetize the thing she's best at—word scrambles. Alison has an update about the guy known for saying, "You look like you've been chowin' box, man." David Huntsberger's inquiring about a circling car. Daniel wore a lot of neon as a kid. Alison's concerned her voice is too sing-songy. Plus panic sweats, coughing attacks, The Gal Brothers, Nibbles, eating your own, the saga of Alison's getting Hand, Foot and Mouth from a contaminated beach (maybe), a round of Just Me Or Everyone and an adoptable dog named Penny Lane.
Check us out on Patreon: http://patreon.com/alisonrosen
Podcast: Play in new window | Download
Download the episode from iTunes.
You probably need to buy a new ARIYNBF Legacy Shirt! and the HGFY ringtone!
This show is brought to you by Tree Hut (promo code BFF) Harry's, and Brooklinen (use promo code ALISON). Try Amazon Prime Free 30 Day Trial