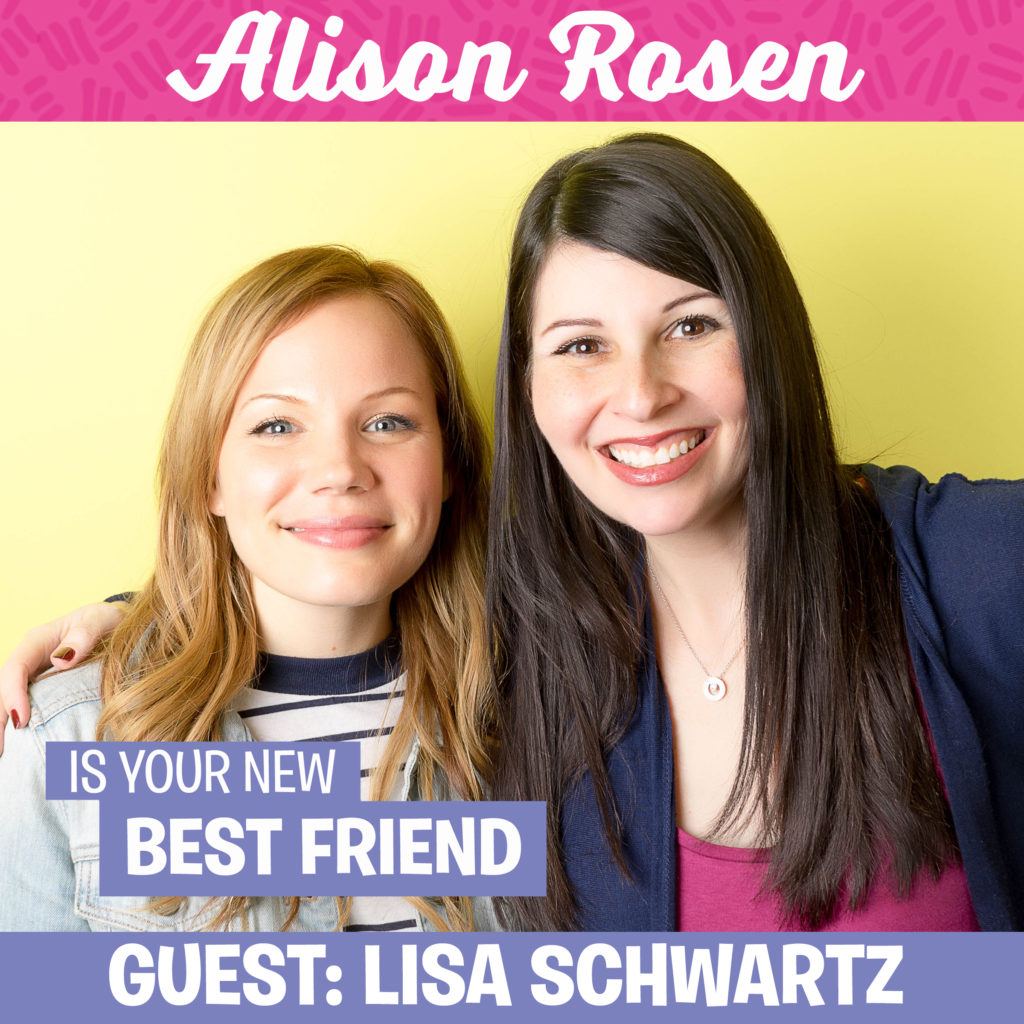 Lisa Schwartz (Party Girl, This Isn't Working, YouTube) returns to the show to discuss her two new series, the real life jobs that inspired both shows, anxiety and panic attacks, her feelings about ex-boyfriend and current best friend Shane Dawson, her divorce attorney father, office jobs and office snacks, her dog Corny, relationships, the cool kid's club dynamic of YouTube, OCD rituals and so much more. We also took your questions on Twitter and did a round of Just Me Or Everyone.
Check us out on Patreon: http://patreon.com/alisonrosen
Podcast: Play in new window | Download
Download the episode from iTunes.
You probably need to buy a new ARIYNBF LOGO pin!
This show is brought to you by Amazon. (Clicking through the Amazon banner helps support the show. Thank you in advance for your support! Clear your cookies first and what the hell, make a bookmark!)