About Alison Rosen is Your New Best Friend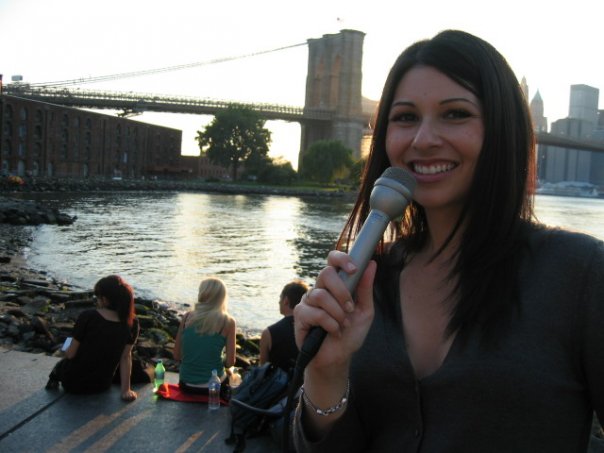 Alison Rosen Is Your New Best Friend began life in 2009 as a live streaming internet talk show broadcast from my apartment in Brooklyn for three hours every Sunday. Much of the music and many of the segments on the present-day podcast began on this Ustream iteration of the show including the most popular and enduring segment, "Just Me Or Everyone."
The story of "Just Me Or Everyone": One day I was walking near my apartment and a fire truck went roaring by. I wonder if it's headed to my apartment. I wonder if I left my straightening iron plugged in. I wonder if my apartment is on fire, I panicked. Then I realized every single time a fire truck goes by anywhere near my apartment, I have this series of thoughts. Does everyone? Or just me? This was the birth of the segment which we still use to close out every show.
In late 2010, I moved back CA, was quickly hired by The Adam Carolla Show and in early 2012 I brought the show back as a podcast featuring, instead of the cast of characters who would appear on the Ustream show, a one-on-one interview. Initially it was focused on relationships and relationship history, which prompted early guest James Gunn to refer to it as, "Loveline times a thousand." But soon I expanded the focus to people's emotional lives in general.
These days the interviews are free-ranging but I tend to be fascinated by people's genuine struggles, what they're truly experiencing and feeling under the surface—the kind of stuff that you'd tell your best friend—so my interviews usually head in that direction. In 2013 I began releasing episodes twice a week. Mondays were the one-on-one episodes and Thursdays featured a panel and has been referred to by fans as "The Seinfeld of Podcasts" in that it's a podcast about nothing. Except I'd argue it isn't about nothing. It's about the minutia of daily life that we all share.
The most rewarding thing people tell me is my show makes them feel less alone. It's my belief that we're all much more similar than we're aware. That underneath it all we all wish we could be a little cooler and a little smoother and suspect maybe everyone is living these amazing lives filled with beautiful people and wonderful memories while we're just sitting on the sidelines wondering if that thing we just said sounded normal. The thing is, we all feel this way. Life is uncomfortable and messy and beautiful and sad and people are weird and silly and uneasy and scared sometimes. At least I am. I bet you are too.