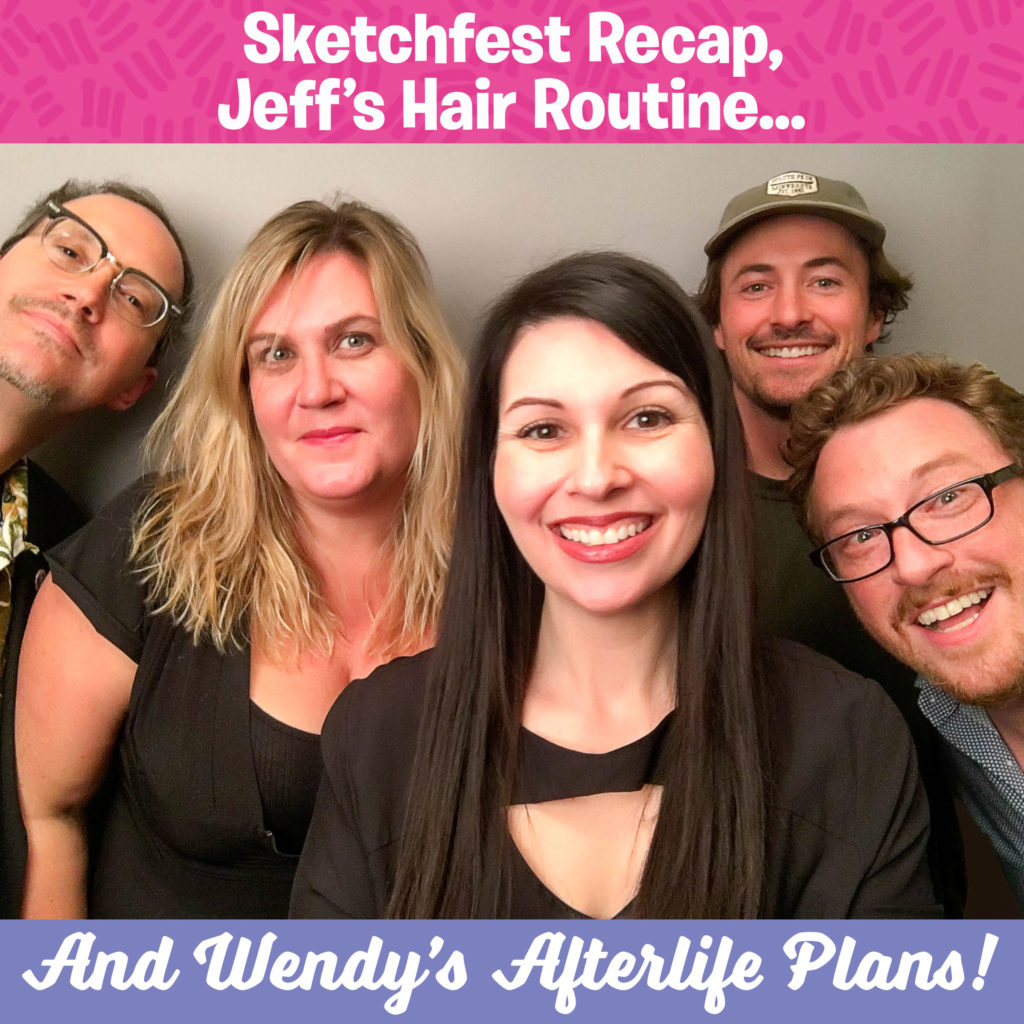 We're back from Sketchfest and Alison can't stop talking about it. Jeff packed light to accommodate audio equipment so he had to perform his previously-unknown-to-us hair routine on the fly. Wendy Molyneux's got plans for the afterlife. David Huntsberger may or may not have gotten tiny hair extensions. Alison's relationship with grocery stores is unsettling to Daniel. Plus a round of Just Me Or Everyone!
Check us out on Patreon: http://patreon.com/alisonrosen
Podcast: Play in new window | Download
Download the episode from iTunes.
You probably need to buy a new ARIYNBF Legacy Shirt! and the HGFY ringtone!
This show is brought to you by Care/Of (enter promo code BEST FRIEND).