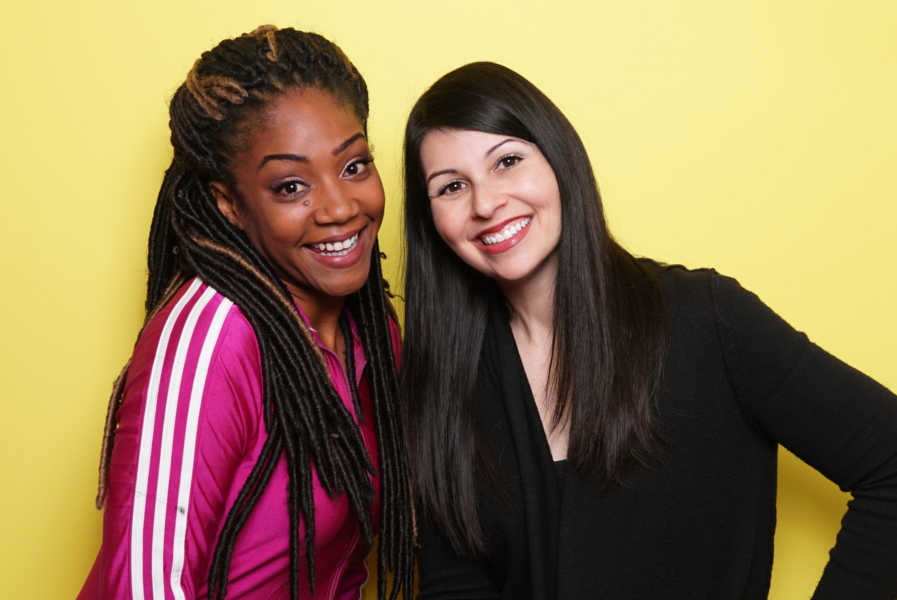 Merry Xmas and Happy Holidays! Hope you enjoy this replay of my Tiffany Haddish episode with a brand new beginning. Come see me at Sketch Fest!  And buy Tiffany's book!
I first met comedian and actress Tiffany Haddish (Keanu, The Carmichael Show) when we both appeared on a radio show and ever since then I've hoped to have her on ARIYNBF. I'd heard bits and pieces of her story and got the sense she'd had a rough upbringing but I wasn't quite prepared for the intensity of what she'd experienced. Abusive parents, foster care, living in her car, an abusive first husband, care taking from the age of 8, and even as I write this I feel as if I'm not conveying the particulars that make her story so powerful. And yet throughout, she's joking and positive. In addition, we talked about the importance of trusting your first mind, when she was misquoted by TMZ, auditioning for SNL, the help she received from Kevin Hart, arguing with Dane Cook, Six Flags abortions, eating rat meat, peach jello, audition makeup and so much more. We also did a round of Just Me Or Everyone.
Check us out on Patreon: http://patreon.com/alisonrosen
Podcast: Play in new window | Download
Download the episode from iTunes.
You probably need to buy a new ARIYNBF Legacy Shirt! and the HGFY ringtone!