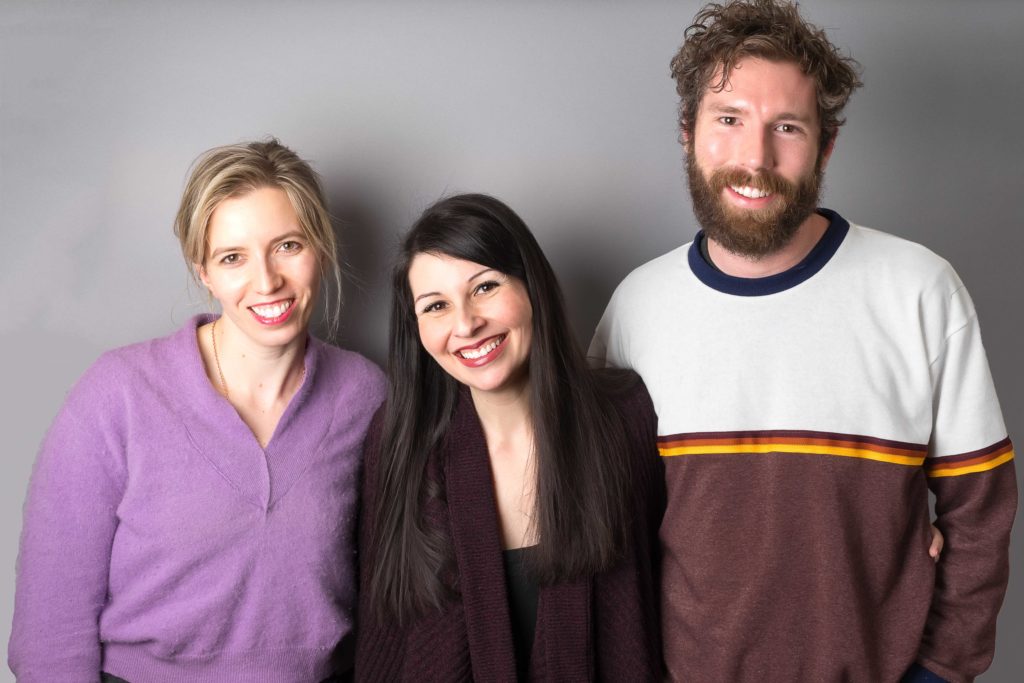 Sarah-Violet Bliss and Charles Rogers, who along with Michael Showalter created the hit TBS show Search Party, stop by to talk about the show's unique tone, how it changes from season 1 to season 2, taking a class from Michael Showalter at NYU and what kind of professor he was, the lost episode they've never publicly discussed, challenges in the writing process, childhood trauma, embarrassing moments, writing for Search Party's cast, the unique strengths of Alia Shawkat, John Reynolds, John Early and Meredith Hagner, moving a cactus, Fort Tilden and so much more. We also did a round of Just Me Or Everyone.
Check us out on Patreon: http://patreon.com/alisonrosen
Podcast: Play in new window | Download
Download the episode from iTunes.
You probably need to buy a new ARIYNBF Legacy Shirt! and the HGFY ringtone!
This show is brought to you by Whistle (use code ALISON), Casper (use promo code BFF) and Blue Apron. Try Amazon Prime Free 30 Day Trial