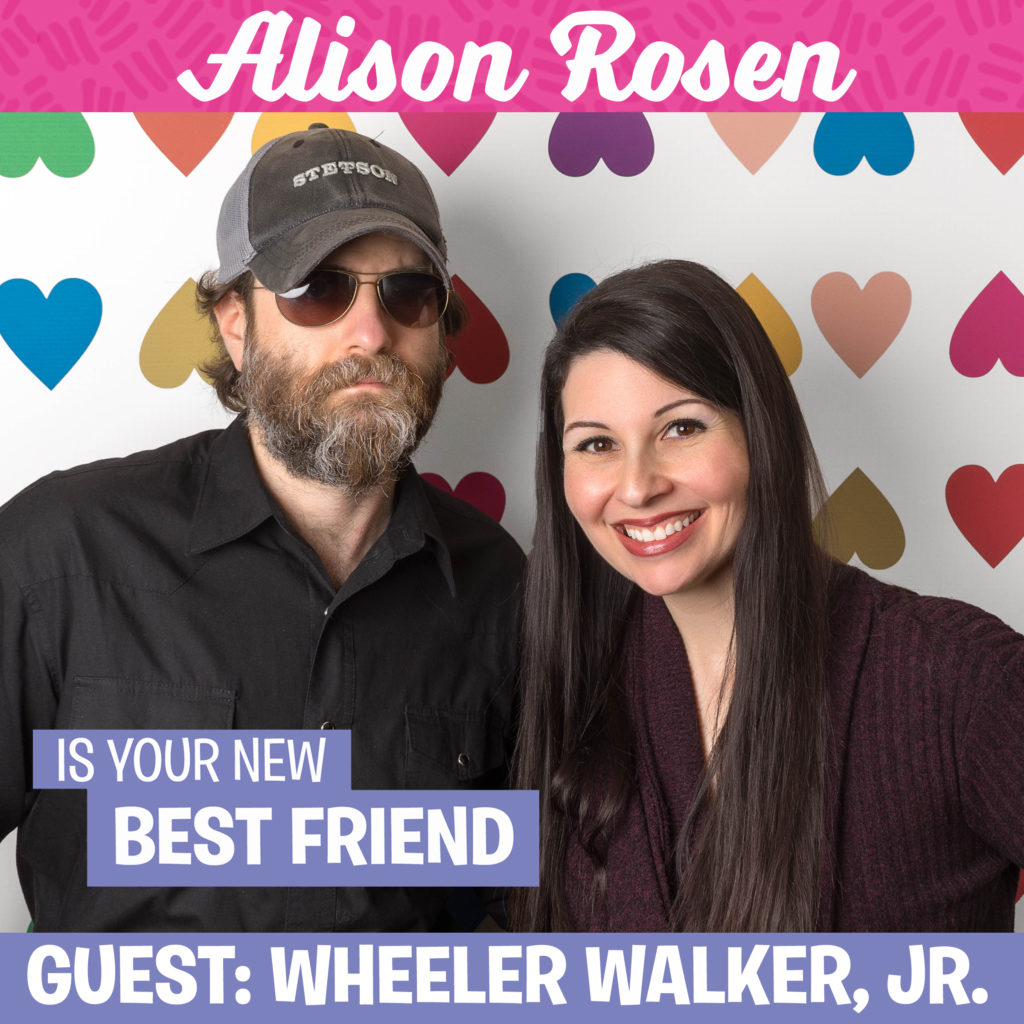 Wheeler Walker, Jr. stops by the show to talk about the controversy surrounding his latest album Ol' Wheeler, his struggle to be taken seriously, going to his high school reunion, the inspiration for many of his songs, his custom guitar, relationships, the definition of country music, allergies, going viral on black twitter, landing in the hospital, his worst quality and so much more. We also took your questions on Twitter and he played "Pictures on My Phone" live.
Check us out on Patreon: http://patreon.com/alisonrosen
Podcast: Play in new window | Download
Download the episode from iTunes.
You probably need to buy a new ARIYNBF LEGACY SHIRT and the HGFY ringtone!
This show is brought to you by Icon (use code BFF) and ABC's American Housewife. Also: Try Amazon Prime Free 30 Day Trial