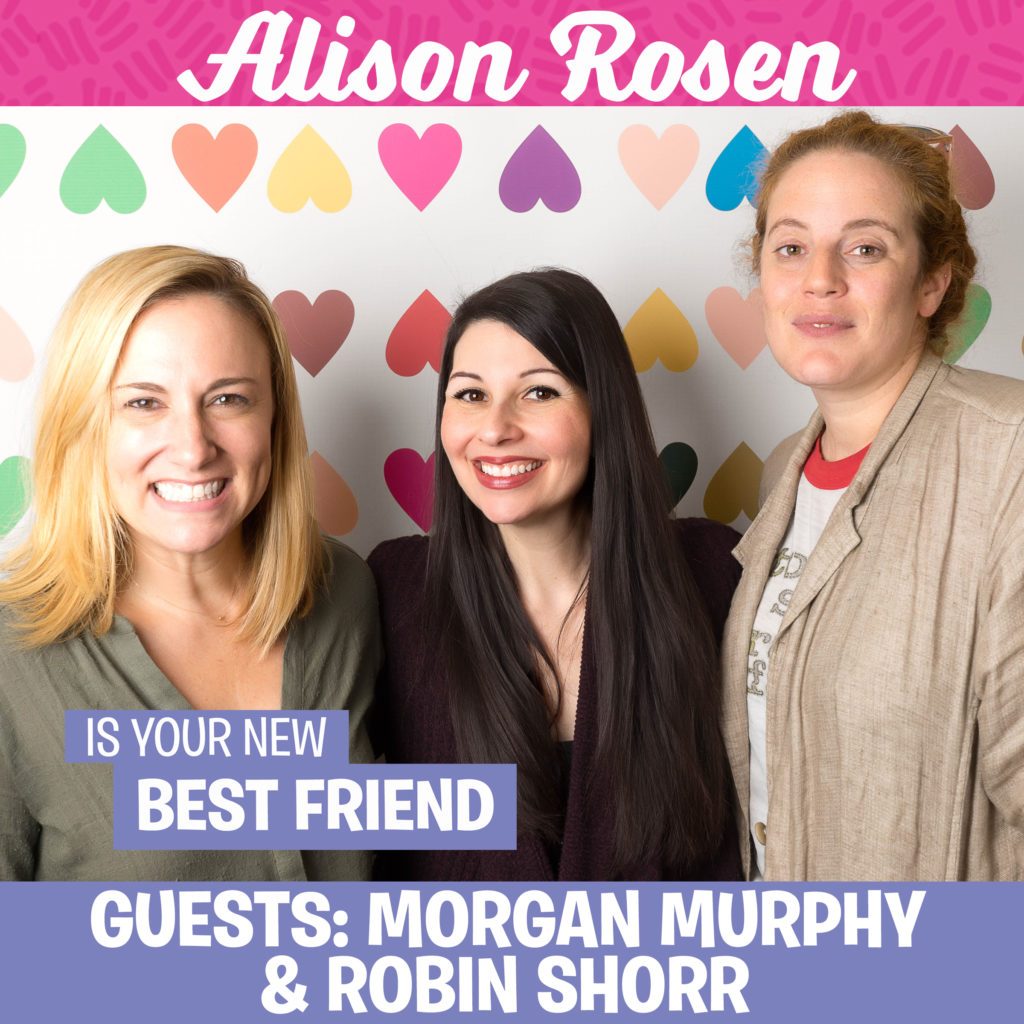 Morgan Murphy (2 Broke Girls, The Carmichael Show, Jimmy Kimmel) and Robin Shorr (The Carmichael Show, The Middle) stop by to talk about their critically acclaimed hyperlocal podcast Los Feliz: The Podcast, living a few houses from each other, Morgan's reluctance to celebrate their friendship anniversary, working in Hollywood, writing for television, spiritual hikes, karaoke, the voices in your head, food, The Hills: A Staged Reading and so much more. We also did a round of Just Me Or Everyone.
Check us out on Patreon: http://patreon.com/alisonrosen
Podcast: Play in new window | Download
Download the episode from iTunes.
You probably need to buy a new ARIYNBF LEGACY SHIRT! and the HGFY ringtone!
This show is brought to you by Blue Apron and ABC's American Housewife. Also: Try Amazon Prime Free 30 Day Trial