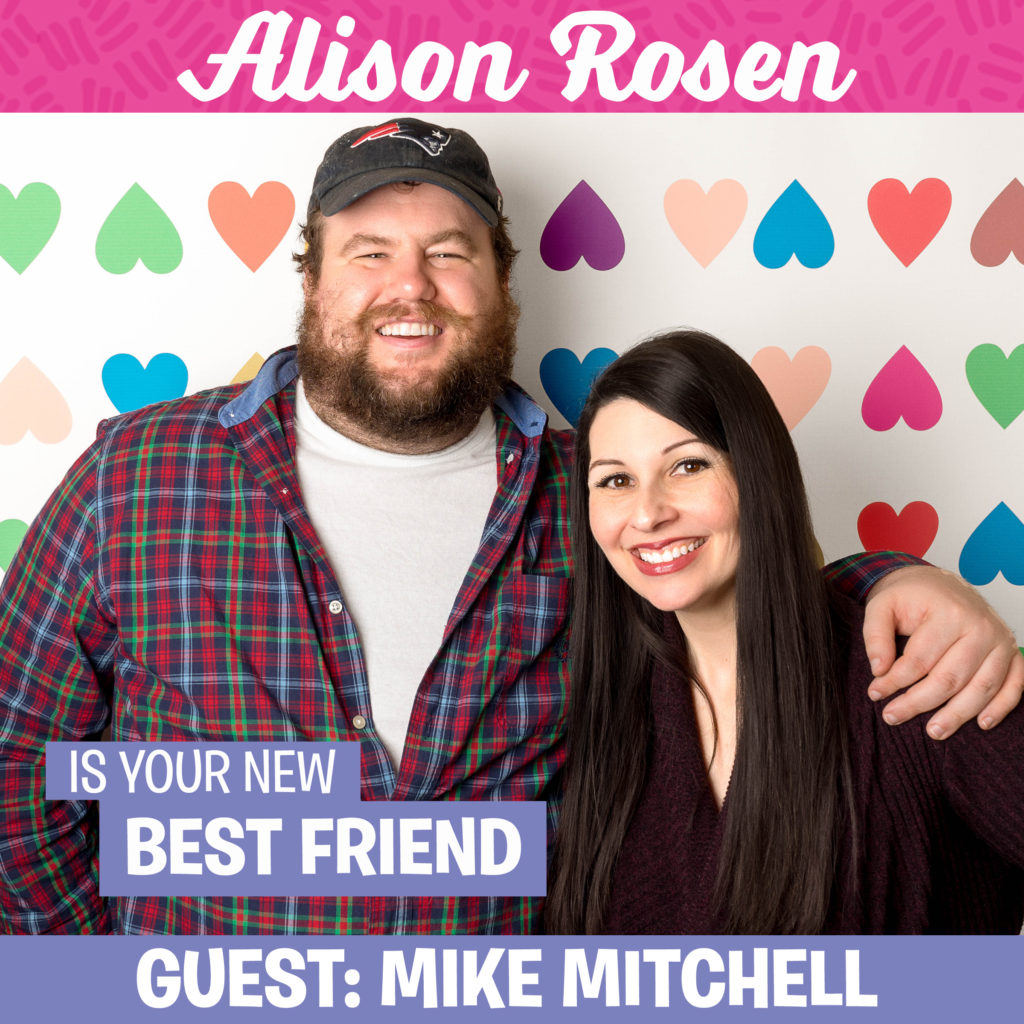 Mike Mitchell (Doughboys, LOVE, Birthday Boys, Parks and Recreation) stops by the show to talk about the ways he's similar to and different from the complicated man-child he plays on Netflix's LOVE, growing up in Quincy, Massachusetts, starting out at UCB, apologizing for everything, getting into trouble and being sent to private school, his relationship with his father, finding out his father was sick, grief, depression, OCD, therapy, his beloved family cat, relationships, auditions, working on the Simpsons, his podcast partner Nick Wiger eating a spoonful of mayonnaise, regrets, eating dog food and so much more. We also took listener questions, did round of Just Me Or Everyone and a round of #SnackChat involving strawberry gummies and double crunch peanuts from Germany.
Check us out on Patreon: http://patreon.com/alisonrosen
Podcast: Play in new window | Download
Download the episode from iTunes.
You probably need to buy a new ARIYNBF Legacy Shirt and the HGFY ringtone!
This show is brought to you by Hubble and American Wife on ABC; Try Amazon Prime Free 30 Day Trial