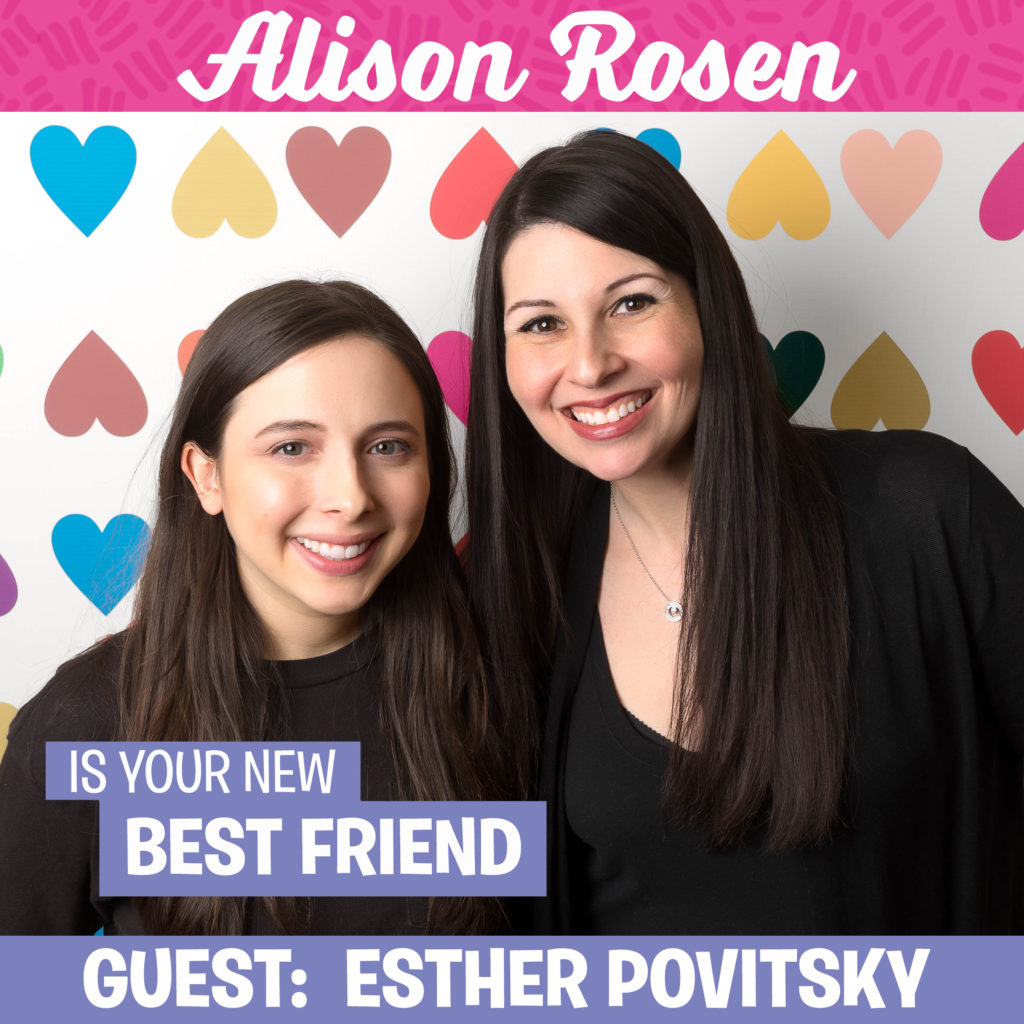 Esther Povitsky (Crazy Ex-Girlfriend, Last Comic Standing, Difficult People) stops by to talk about her upcoming show Alone Together, the reality of having your own show versus the fantasy, working on Crazy Ex-Girlfriend, her new podcast Glowing Up, becoming recently obsessed with "girly things," the phase of her childhood where she told people she was a dog named Jacob, relationships, meeting hangovers, Alison's problematic bra and so much more. We also took your questions and did a round of Just Me Or Everyone.
Check us out on Patreon: http://patreon.com/alisonrosen
Podcast: Play in new window | Download
Download the episode from iTunes.
You probably need to buy a new ARIYNBF LOGO pin! and the HGFY ringtone!
Try Audible and get two free audiobooks; Try Amazon Prime Free 30 Day Trial