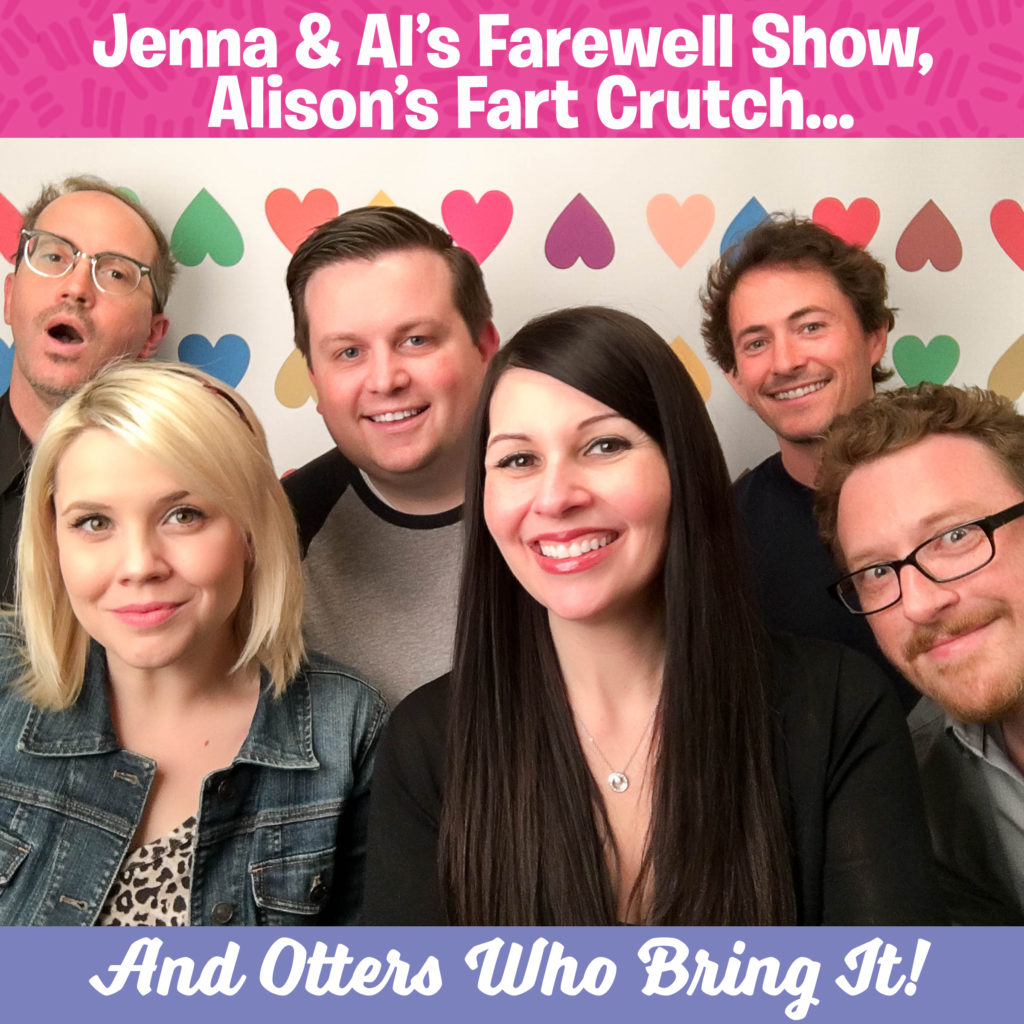 You guys, this is Jenna and Al's last show before they move to Atlanta! Also, David Huntsberger is back and has some harsh words for Pocatello, Idaho. Plus Alison realizes she has a bad attitude, Daniel has to give someone the finger, river otters, a Korean chest, iTunes comments, tears, some surprises for Jenna and Al from friends of the show, Just Me Or Everyone and an adoptable dog named Burt.
Check us out on Patreon: http://patreon.com/alisonrosen
Podcast: Play in new window | Download
Download the episode from iTunes.
You probably need to buy a new ARIYNBF LOGO pin! and the HGFY ringtone!
This show is brought to you by Omaha Steaks (type ROSEN in the search bar), Wag! (text ROSEN to 25324) and Thumbtack. Also: Try Audible and get two free audiobooks; Try Amazon Prime Free 30 Day Trial