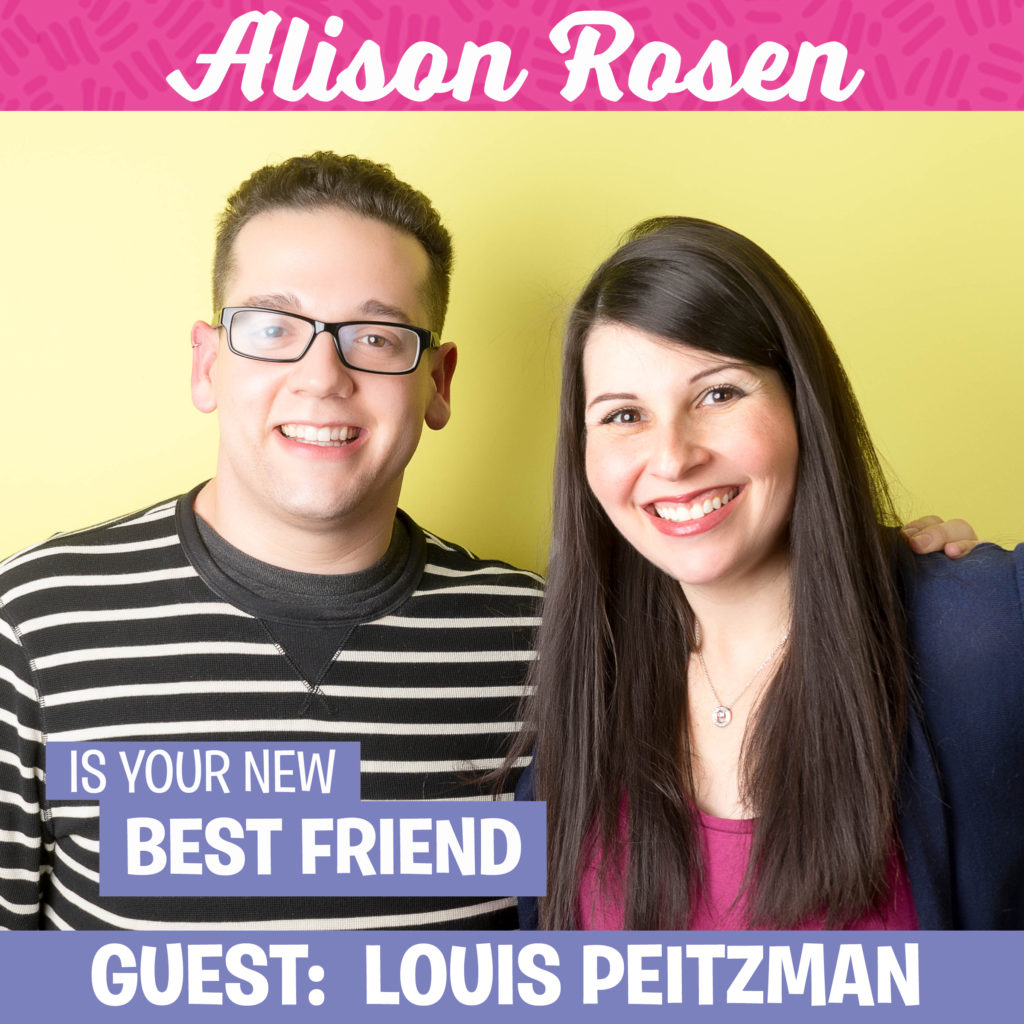 Louis Peitzman (Buzzfeed) stops by the show to talk about meeting on Twitter, body image issues, dating, The Lady and Tramp, the current state of journalism, coming out to his parents via email, working at Gawker, getting fired from Gawker, getting hired by Buzzfeed, how to tell if a news story is fake, his childhood, uncooked spaghetti, Broadway and  so much more. We also took your questions over Twitter and did a round of Just Me Or Everyone.
Check us out on Patreon: http://patreon.com/alisonrosen
Podcast: Play in new window | Download
Download the episode from iTunes.
You probably need to buy a new ARIYNBF LOGO pin!
This show is brought to you by Amazon (Clicking through the Amazon banner helps support the show. Thank you in advance for your support! Clear your cookies first and what the hell, make a bookmark!)