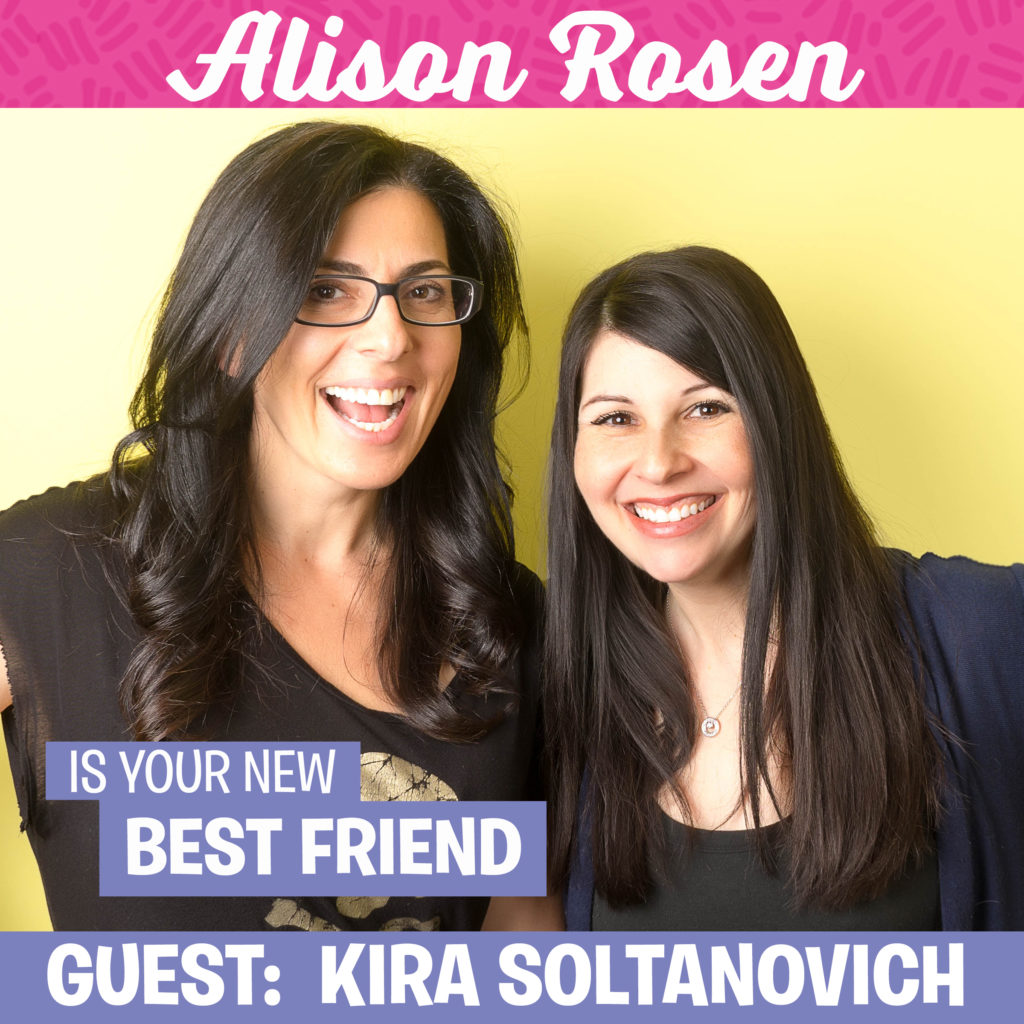 Kira Soltanovich stops by the show to talk about motherhood, eating like a dolphin, showbiz mindfucks, her experience on The Tonight Show, grief, conflict with Chelsea Handler, her family, never saying no to work, her comedy special You Did This To Me, her podcasts The Kira Soltanovich Show and Karen and Kira Can Read, Red Eye and so much more. We also did a round of Just Me Or Everyone.
Check us out on Patreon: http://patreon.com/alisonrosen
Podcast: Play in new window | Download
Download the episode from iTunes.
You probably need to buy a new ARIYNBF LOGO pin!
This show is brought to you by Amazon (Clicking through the Amazon banner helps support the show. Thank you in advance for your support! Clear your cookies first and what the hell, make a bookmark!)