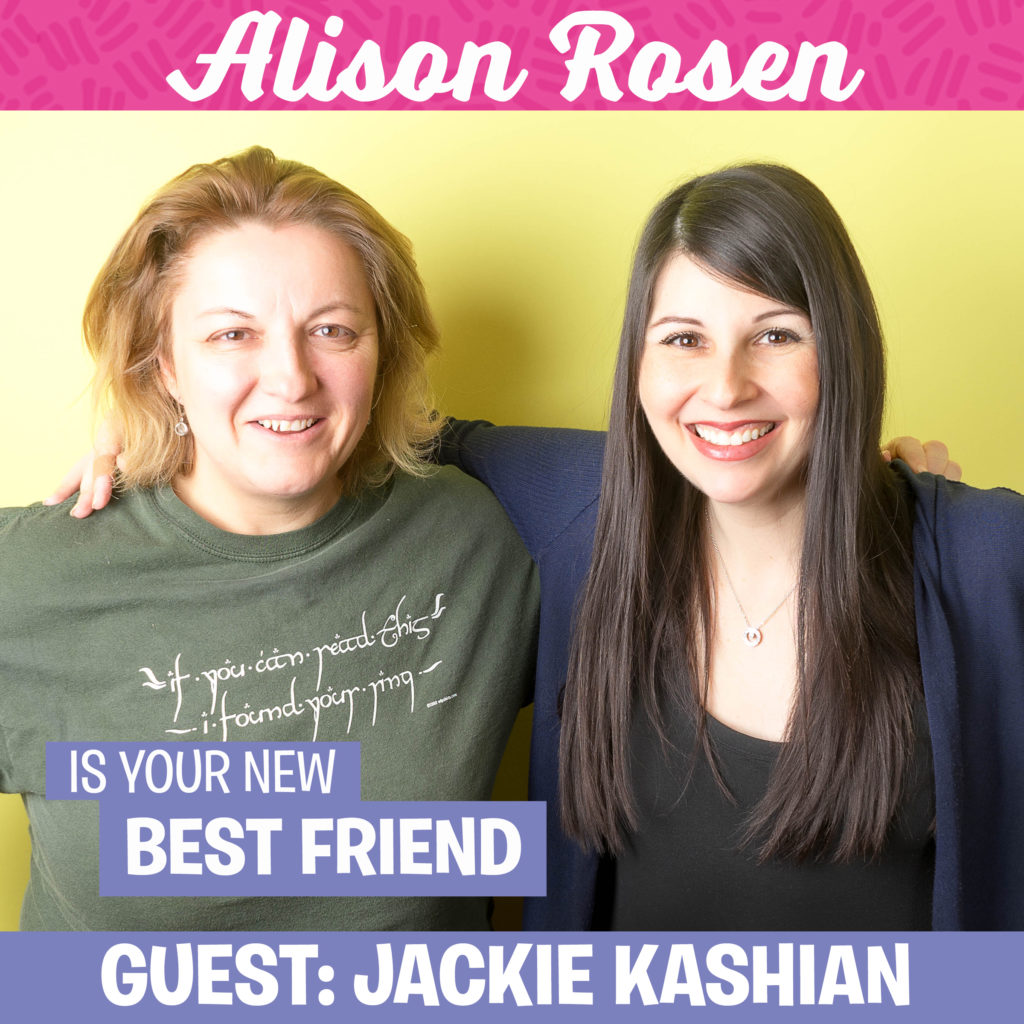 Jackie Kashian (The Dork Forest, The Jackie and Laurie Show) stops by to talk about her new album I Am Not the Hero of This Story, being a well-kept showbiz secret, losing her mom at seven, grief, her relationship with her stepmother, LARPing, her husband, Harry Potter, nerd cruises, Tiberius the iguana, being an early podcaster, her friendship with Maria Bamford and so much more. We also took your questions over Twitter and did a round of Just Me Or Everyone.
Check us out on Patreon: http://patreon.com/alisonrosen
Podcast: Play in new window | Download
Download the episode from iTunes.
You probably need to buy a new ARIYNBF LOGO pin!
This show is brought to you by Amazon (Clicking through the Amazon banner helps support the show. Thank you in advance for your support! Clear your cookies first and what the hell, make a bookmark!) and Casper (use promo code BFF).