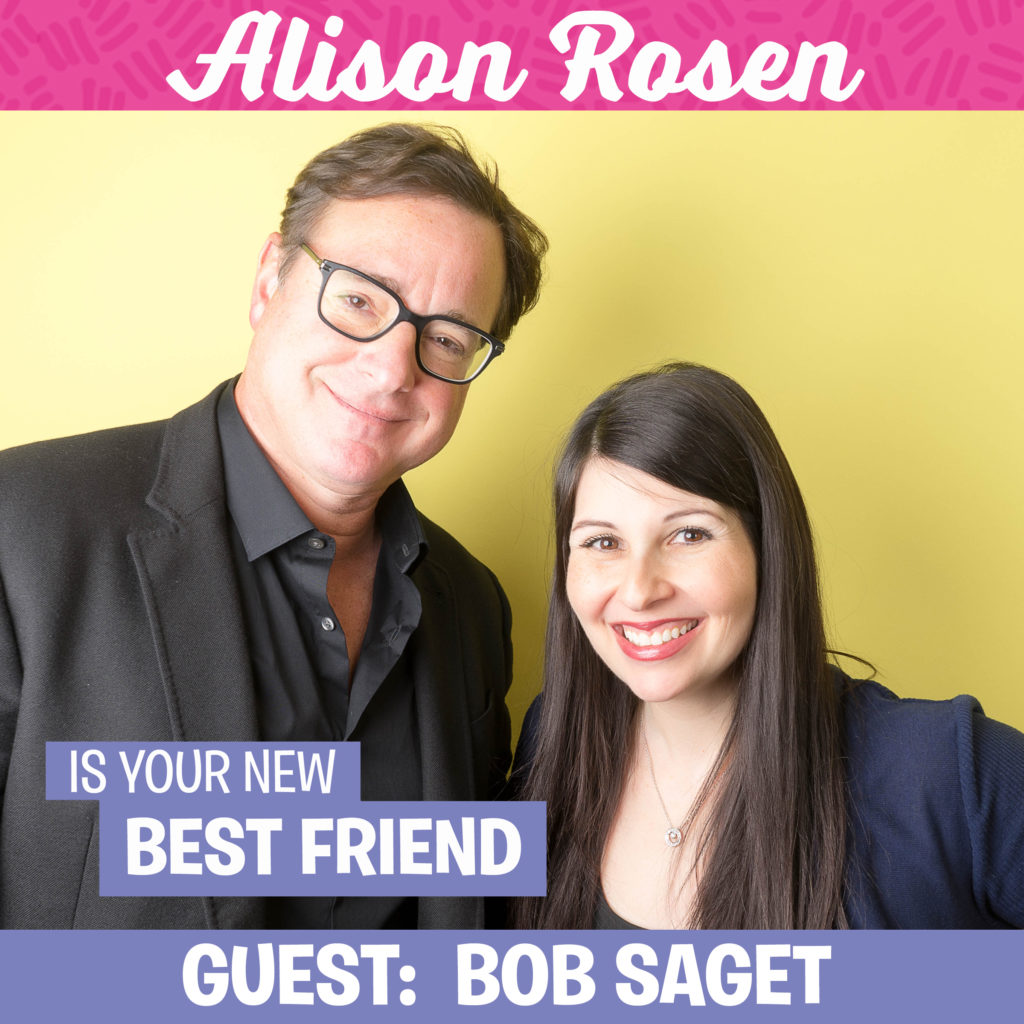 Bob Saget stops by the show to talk about how seriously he takes his commitment to being my new best friend, touring in advance of his new special, joke theft, Fuller House, his rat infestation, the indie movie Jake he's getting ready to direct, Broadway, his priorities when it comes to standup, grief, his girlfriend, social media (John Mayer set up his Snapchat), shower curtains and so much more. We also took questions from listeners and did a round of Just Me Or Everyone.
Check us out on Patreon: http://patreon.com/alisonrosen
Podcast: Play in new window | Download
Download the episode from iTunes.
You probably need to buy a new ARIYNBF LOGO pin!
This show is brought to you by Amazon (Clicking through the Amazon banner helps support the show. Thank you in advance for your support! Clear your cookies first and what the hell, make a bookmark!)