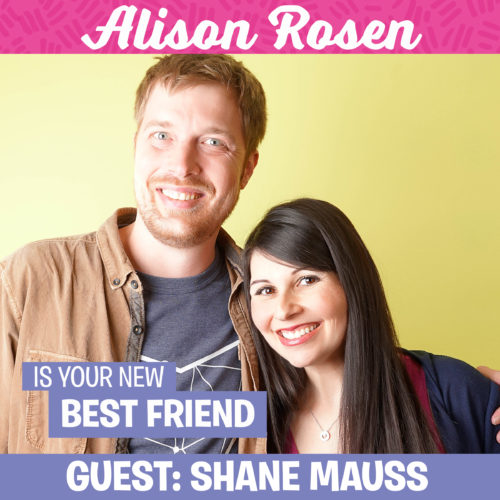 Shane Mauss stops by the show to talk about cognitive biases, his comedy show about psychedelics called A Good Trip, growing up in a small town in Wisconsin, anxiety and stage fright, breaking both of his feet, DMT and bad DMT trips, making girl-based decisions, being anti-shaman, coming up quickly in comedy, self-deception, learned helplessness and more. We also took your questions over Twitter and did a round of Just Me Or Everyone.
Check us out on Patreon: http://patreon.com/alisonrosen
Podcast: Play in new window | Download
Download the episode from iTunes.
You probably need to buy a new ARIYNBF LOGO pin!
This show is brought to you by Amazon (Clicking through the Amazon banner helps support the show. Thank you in advance for your support! Clear your cookies first and what the hell, make a bookmark!)