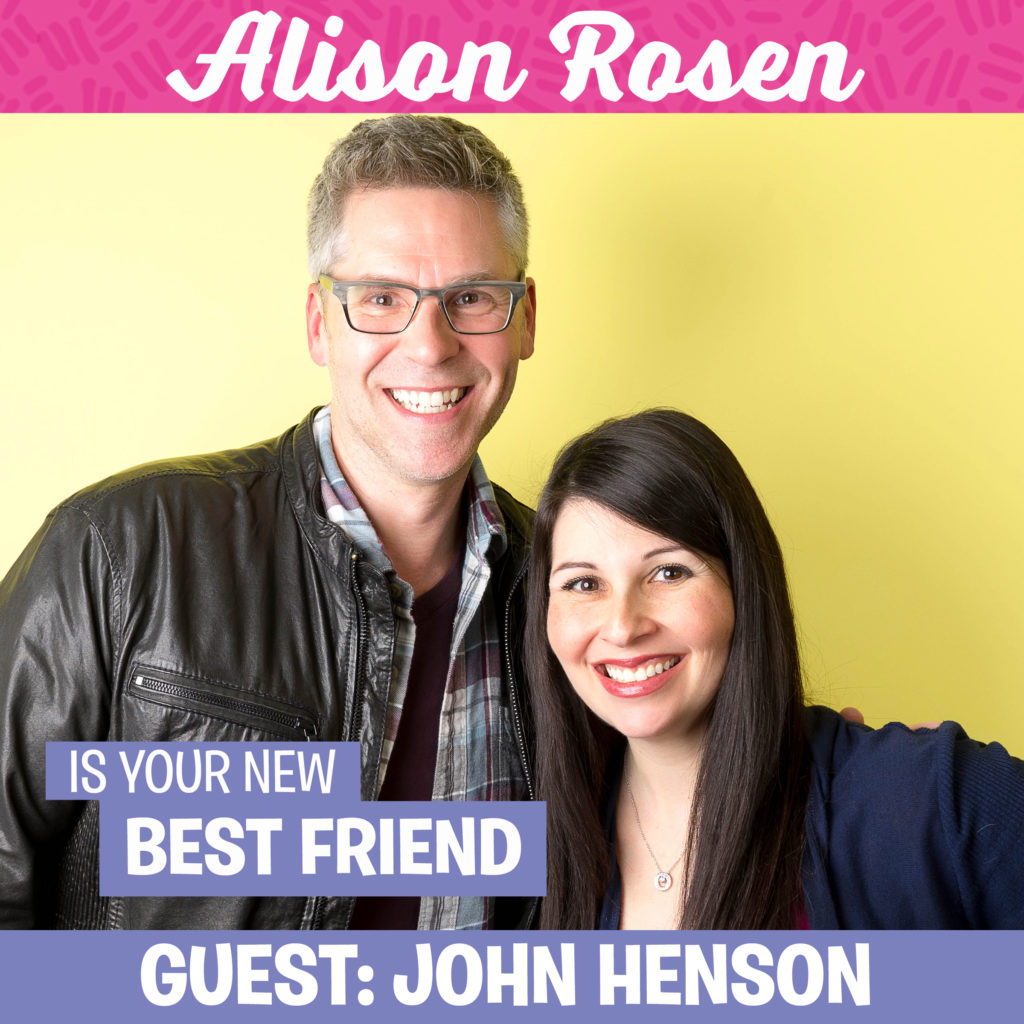 John Henson (Talk Soup, Wipe Out) stops by the show to talk about his start in comedy, growing up in a chaotic household, getting kicked out of public high school, dabbling in illegal activities, finding himself in a Bahamian crack house, his relationship with his parents, his tenure at Talk Soup, turning down America's Funniest Home Videos, Wipe Out, marriage and fatherhood, getting back into stand up, The Knicks, the guy who got a John Henson Project tattoo and so much more. We also took your questions over Twitter and did a round of Just Me Or Everyone.
Check us out on Patreon: http://patreon.com/alisonrosen
Podcast: Play in new window | Download
Download the episode from iTunes.
You probably need to buy a new ARIYNBF LOGO pin!
This show is brought to you by Amazon. (Clicking through the Amazon banner helps support the show. Thank you in advance for your support! Clear your cookies first and what the hell, make a bookmark!)