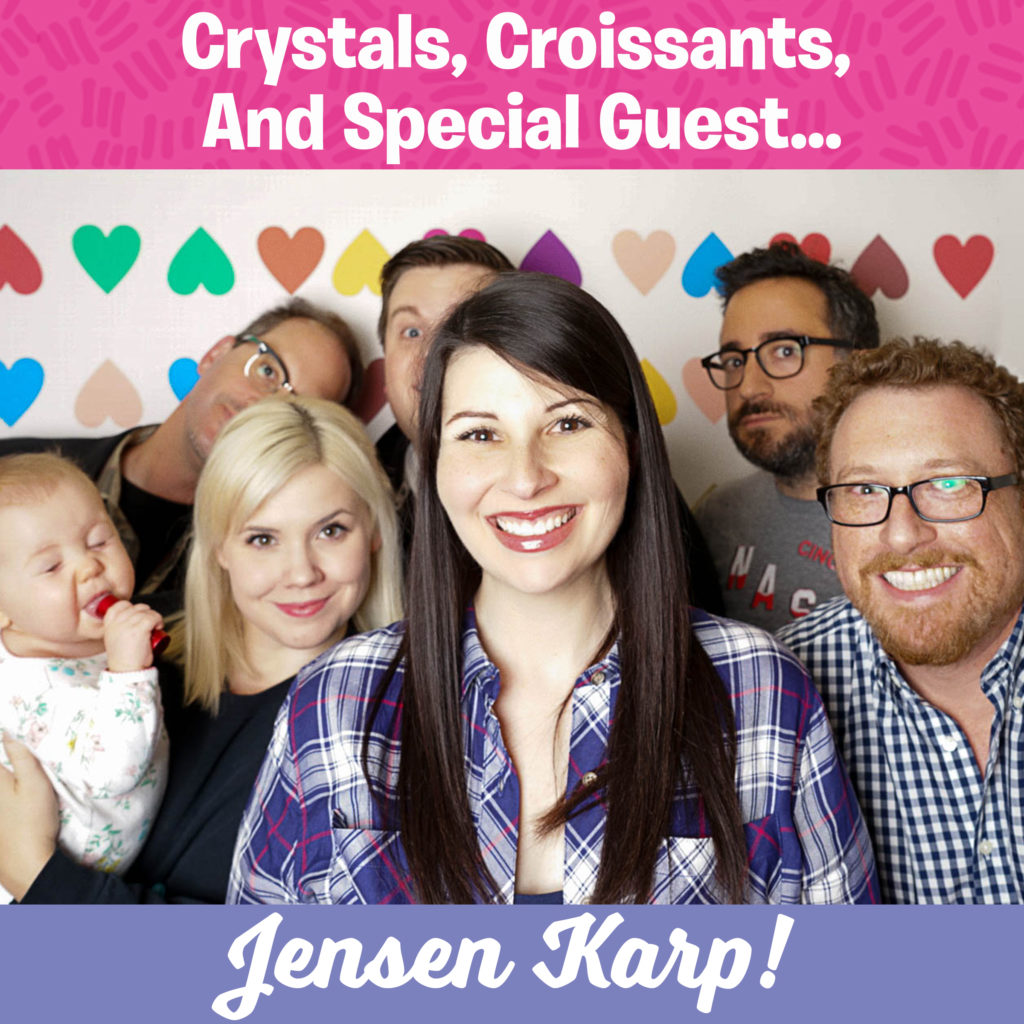 Jensen Karp stops by for a discussion of UFC fights and how much money we would need to let someone pummel us, money and materialism in general, Alison making the mistake of not asking a million questions at a restaurant, how to pronounce croissant, crystals and sage, superstitions, Jensen's new podcast with his mom "the fancy witch" and creepy older dudes. We also hear another excerpt from Jenna's journal and offer advice to young listener trying to get over a confusing, tumultuous relationship. Plus Snack Chat, a round of Just Me Or Everyone and an adoptable dog named Buddy.
Also, big news!! My Patreon page which I've been talking about for months is now live!!!!!
Podcast: Play in new window | Download
Download the episode from iTunes.
You probably need to buy a new ARIYNBF LOGO pin!
This show is brought to you by Amazon (Clicking through the Amazon banner helps support the show. Thank you in advance for your support! Clear your cookies first and what the hell, make a bookmark!) and Away (use promo code BFF) and BioClarity (enter code BEST FRIEND).
And buy your tickets to LA Podfest using my discount code.