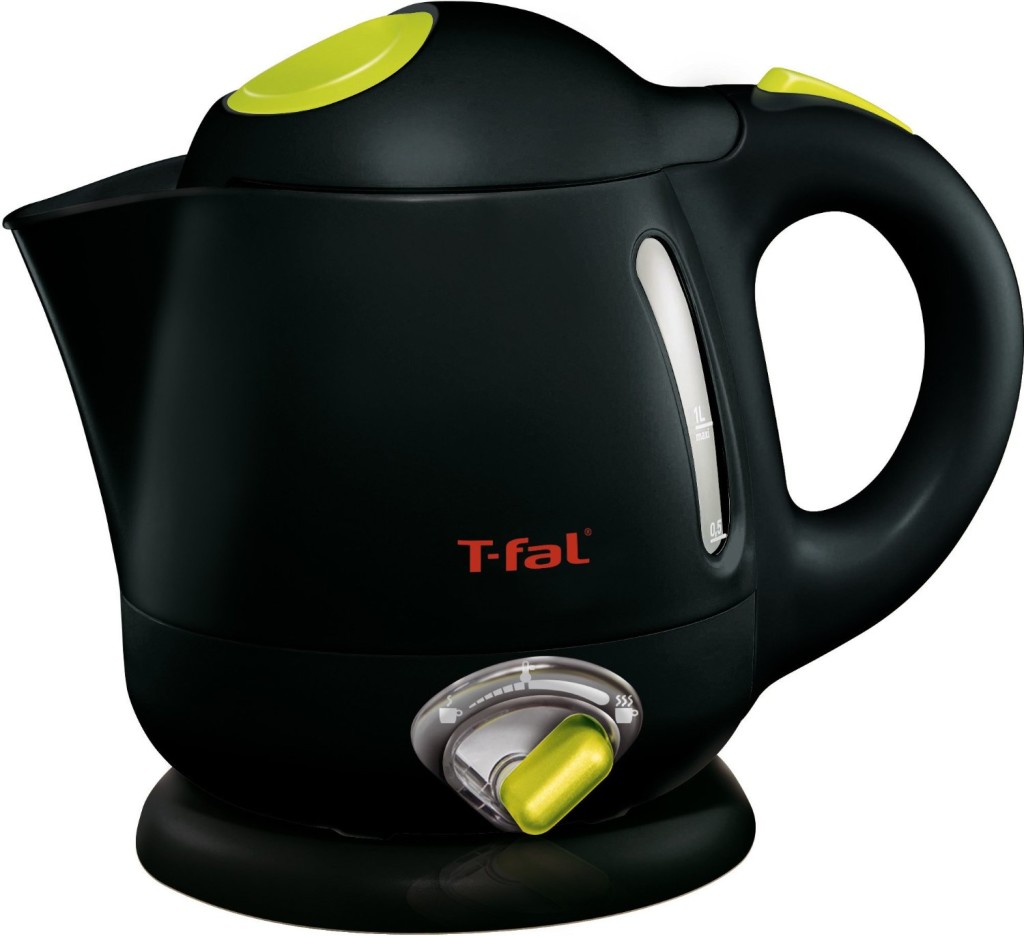 If you're looking for an electric kettle because you're tired of growing old while waiting for water to boil on the stove and/or waiting for it to boil in the microwave, I can't recommend this one enough. It's my favorite thing in the morning aside from Daniel and Wendy. It might even be on par with them. I did a lot of research because I find myself unable to buy anything online without making a whole big thing out of it, and what started as an idle thought, "I'd like to get an electric kettle because I'd like to drink a hot beverage in the same calendar year in which I start the process," turned into a days long spiritual journey. Actually, that's not true. But fuck it took me a long time. Anyway, fast forward to now and it was the best 30 or so dollars I've spent in a long time. There were kettles that were definitely cuter (I almost bought one such number) however this one is super fast and reliable.
Also, it's weird that I'm writing about a tea kettle when really, I could be telling you all about the experience of shooting my pilot. But no, today is for kettles.
Also it's for telling you that I'm on daily Lupron injections to suppress the endometriosis before transferring our frozen embryos (they'll be thawed before transfer, perhaps with a splash of water from my electric kettle) and anyway, the side effects, of which there are many, have settled into a dull painful constant headache. I can handle the moodiness and the hot flashes, the fatigue and the forgetfulness, the lapse in judgment that makes me wax poetic about kettles, but I don't know how long I can tolerate a constant headache. I'm not really a headache person. I'm more of a "pain in the guts" kind of person, in terms of what I deal with more frequently and my effect on other people. But in general I'm lucky enough not to feel daily pain outside of the endometriosis which I've been dealing with for so long, I don't really notice it unless it's particularly bad which is usually a few days a month. But not debilitating. Just uncomfortable. But I'm not a daily headache person except now I am. People with constant headaches, what do you do?
And while we're talking about pain, I think of myself as a person with a healthy fear of pain but a pretty high threshold but the endometrial biopsy which is part of the mock cycle to figure out which day to transfer the embryos was incredibly painful. My doctor told me it would be a 6 or 7 out of 10 which struck me really high on the pain scale but I figured if something is really that painful, they wouldn't do it without anesthesia. I don't know why I thought that when she flat out told me how painful it would be. I guess because I've had other procedures (HSG test) that are supposed to be painful but they really didn't bother me.
But back to kettles, here's the tea I've been drinking lately. But I like to switch it up.
(BTW I'm not sponsored by any of the above products but if you buy through my Amazon banner on the right side of this web site or through the above links it throws a few cents my way. Just wanted to explain that because I could imagine people might think I'm on the tea kettle payroll but I am so not.)