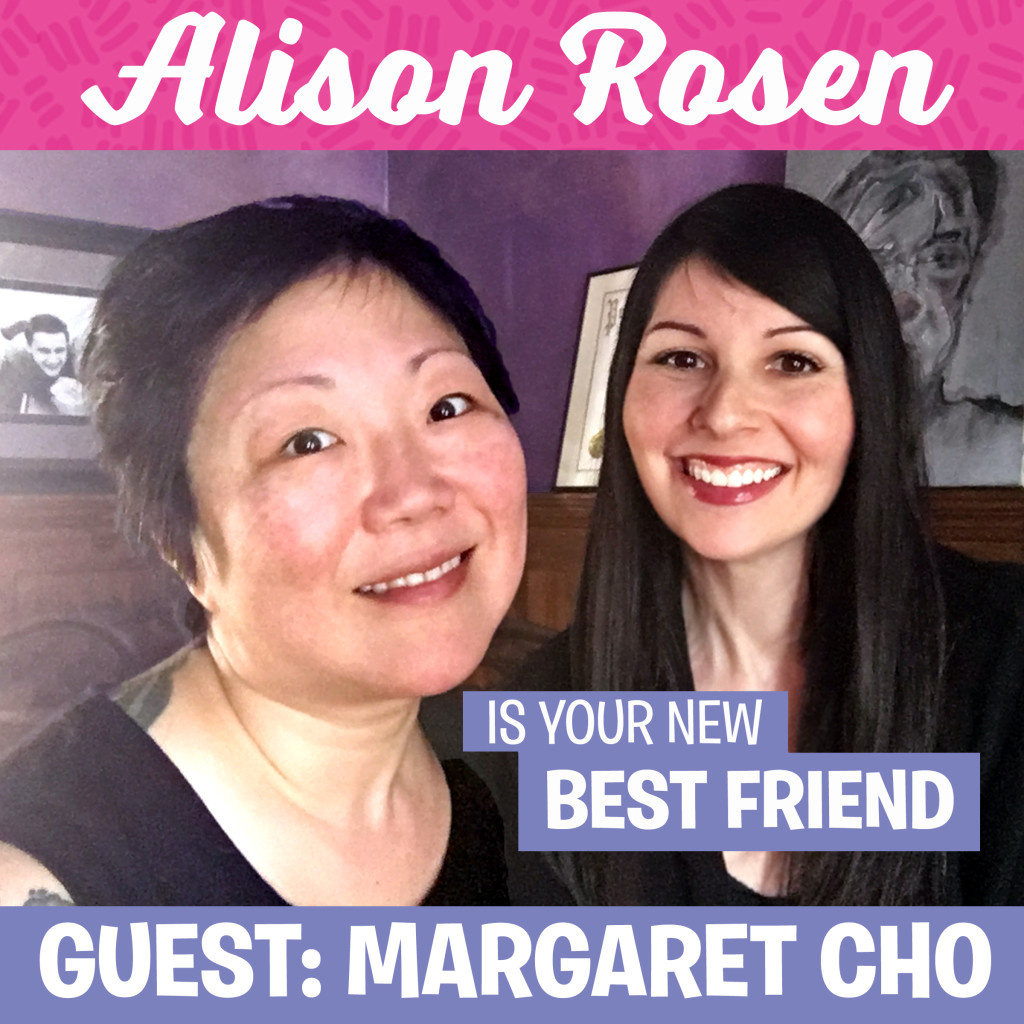 For this very special episode, we went on location to Margaret Cho's house to talk with her about her recent appearance on Korean SNL, things that frighten her, learning how to talk about sexual abuse onstage and the challenge of asking people to laugh instead of cry, choosing anger over forgiveness, the role of violence in art, her upcoming album American Myth (it comes out April 29 and the songs are beautiful and haunting and still stuck in my head and you should definitely get the album), growing up the unhappy daughter of a Korean joke book author, getting English credit for working a phone sex line, the profound effect Robin Williams and Joan Rivers had on her, her favorite style of porn, thinking she was gay and then realizing she was bisexual, evil twin crime shows, body image and so much more. We also took your questions over Twitter and did a round of Just Me Or Everyone.
Podcast: Play in new window | Download
Download the episode from iTunes.
You probably need to buy the new ARIYNBF LOGO tshirt and get the Bumbershoot bonus episode!
This show is brought to you by Amazon (Clicking through the Amazon banner helps support the show. Thank you in advance for your support! Clear your cookies first and what the hell, make a bookmark!)