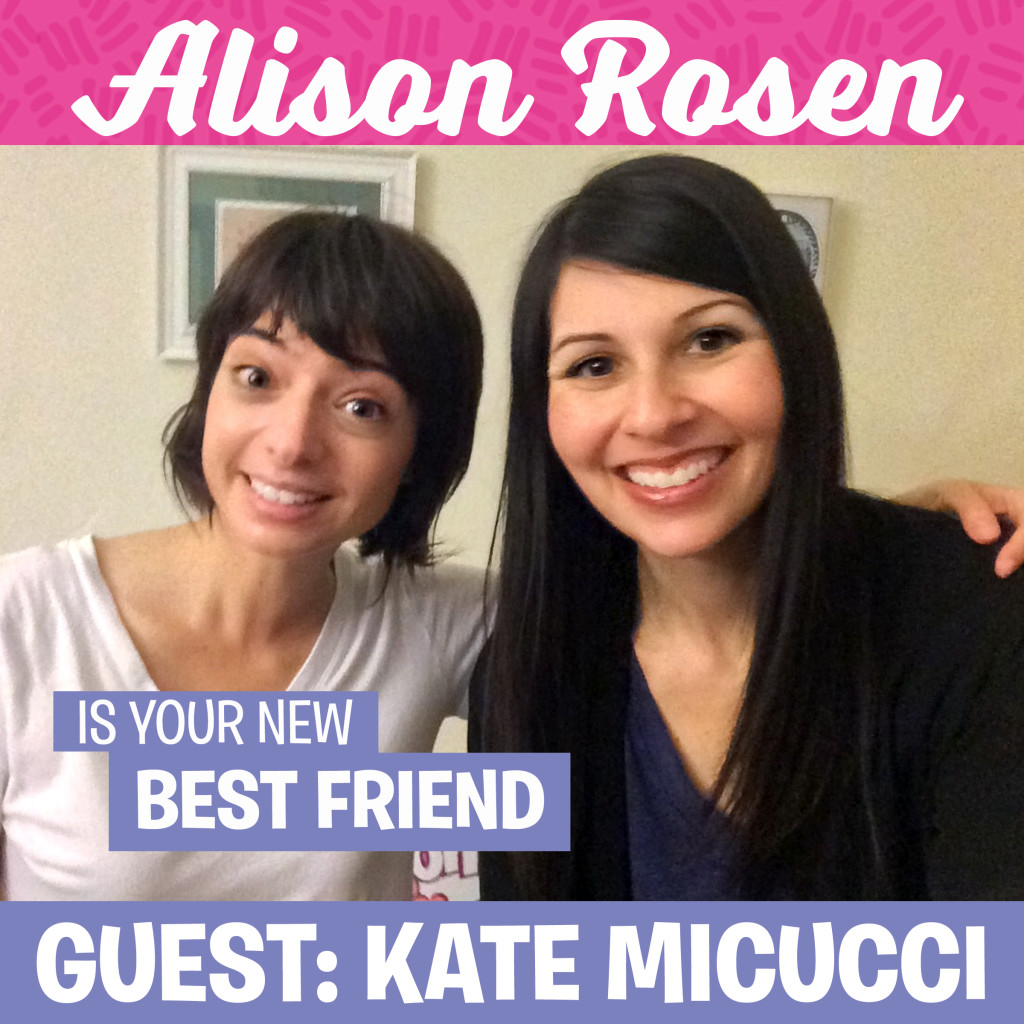 I first met comedian, musician, actress and artist Kate Micucci years ago when she and Riki Lindhome performed live as Garfunkel & Oates at my first live Alison Rosen Is Your New Best Friend show at UCB. I've wanted to have her on the show solo to really delve into all things Kate ever since. On this episode we talked about the ways in which she's the same as she was as a kid, what she was like as a kid and her close relationship with her parents, crying at school because she missed them, being a late bloomer, her first kiss, going to three colleges, her love of sunsets, puppet making, her favorite musicals, school dances, hitchhiking and why she stopped, being poor, how she broke into commercials, meeting Riki and writing their goals on napkins (she still carries one with her to this day), sitcoms, relationships, being sheltered, swearing and so much more. We also took your questions over Twitter and did a round of Just Me Or Everyone.
Podcast: Play in new window | Download
Download the episode from iTunes.
This show is brought to you by Amazon (clear your cookies first and what the hell, make a bookmark!) and Betterment.  And shop in my Amazon store!