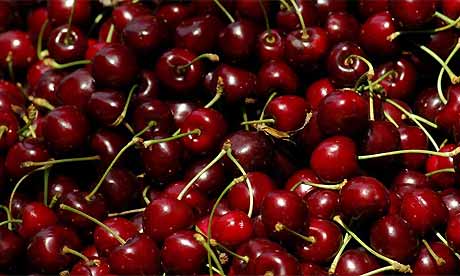 Sometimes I get songs stuck in my head and sometimes I get words stuck in my head and sometimes I get thoughts stuck in there and here's one that's been taking up space periodically over the last few months:
How does one describe the difference between black cherry and cherry?
This isn't a koan. I'm pretty sure someone could describe the difference, since I can definitely taste the difference and there's a very real difference. But it's tough to put it into words. I suppose black cherry is more mellow and cherry is more tangy/tart?
In other news I can't stand having to wait until Monday to put up another episode of my podcast! I'm so excited that you guys like it!